Created from scratch and equipped with an extra-long rotor, it can deliver an impressive 23 tonnes per hour (90% below 50 mm).
The M&J F320 is particularly suitable to produce RDF and SRF in homogeneous sizes. It is built to perform with an absolute minimum of downtime. At the same time, the M&J F320 has several obvious advantages and offers compared to industry benchmark:
One of the most competitive OPEX in the industry (up to 35% lower)
Low total installed power kW (up to 20% less)
Low operational energy costs kW/h (approx. 20% less)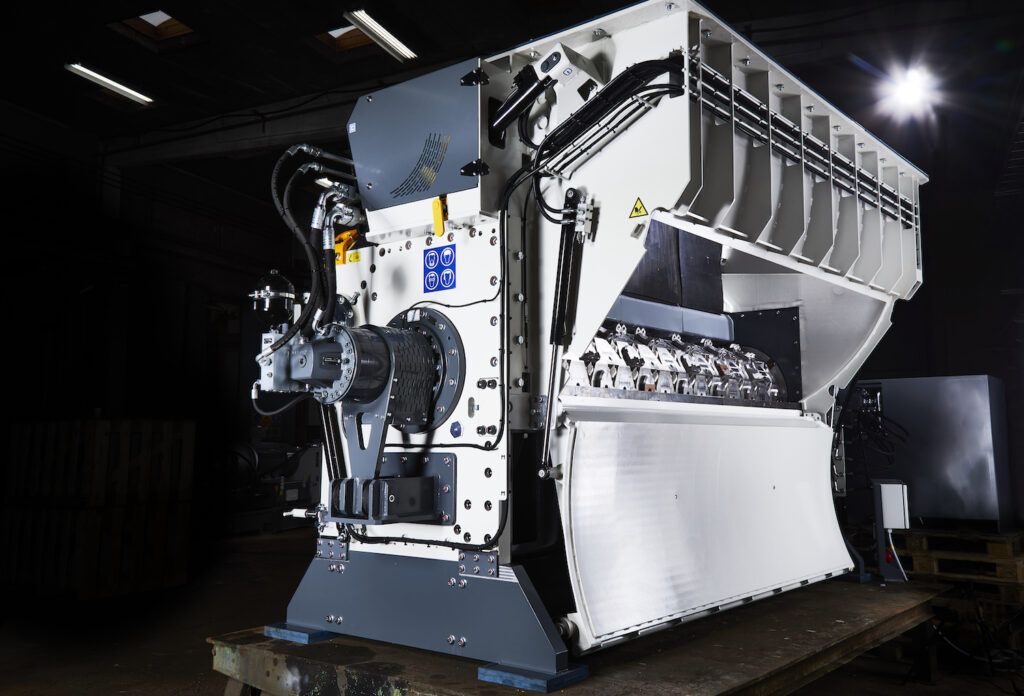 Equipped with a unique cutting system
The low operating costs are due to an innovative design. The M&J F320 has a unique cutting system that requires minimal daily maintenance. Once the rotor knives and static knives have been set in the initial setup, or after a change of knife holders, it does not require routine adjustment like other competitors. The M&J F320 also generates a limited amount of heat, so you can avoid frustrating downtime due to, for example, molten plastic. Stable and flexible production are keywords for the M&J F320. You just set the output size and adjust the pusher to meet your needs and off you go.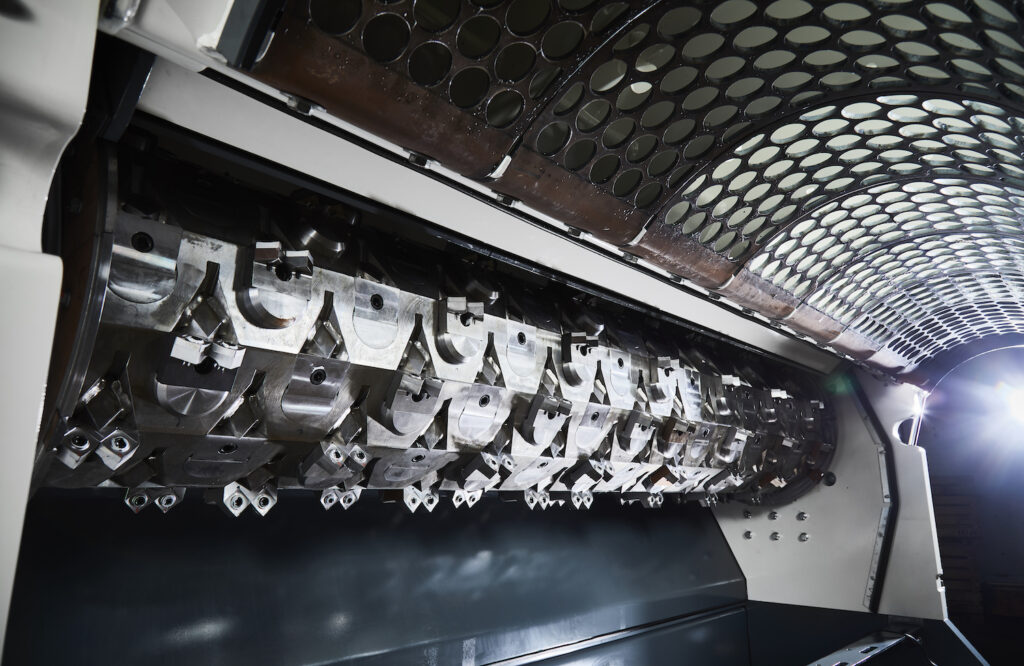 Modular design ensures fast servicing
A unique feature of the M&J F320's construction is the well-thought-out location of wear parts. The service team has quick and easy access to everything and can therefore replace all wear parts extremely quickly to avoid lengthy maintenance. There is easy access to the shaft from both sides for servicing and cleaning – and the knife blocks have been designed for easy replacement, should the need arise. The maintenance time is reduced by up to 2/3 compared to our competitors, offering higher production yield and significant running cost benefits.
"The M&J F320 is the flagship of our new FineShred series. It delivers towering capacity and is extremely energy efficient. At the same time, you get thoroughly tested quality and a well-thought-out construction that makes servicing and maintenance easier than ever. It will set a new industry standard in the production of alternative fuels like RDF/SRF."
Morten Kiil Rasmussen, Commercial Director, Metso Outotec Waste Recycling