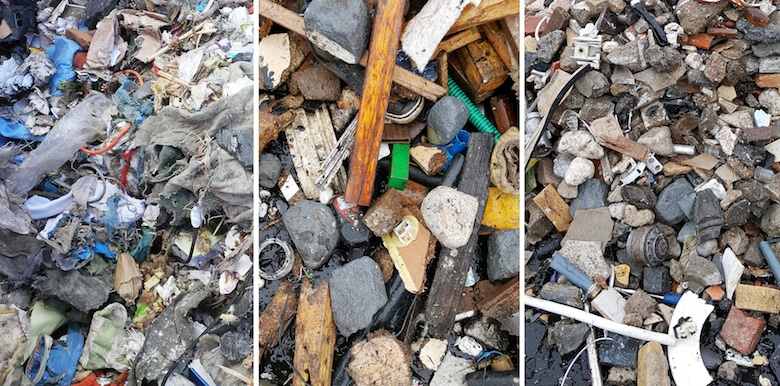 Impressive results at impressive prices: Doppstadt is now offering a smaller, cheaper version of its proven mixed construction waste separation process.
At BAUMA 2019, Doppstadt will be presenting its proven mixed construction waste processing concept: a screening machine, wind sifter and density separator that are now even more compact and cheaper than before.
Even this small system variant also achieves the reliability and purity levels its users have come to expect when it separates the ingredients found in mixed construction waste. By intelligently combining three different technologies to create one perfectly integrated separation process, even the heaviest impurities can now be separated, and severely contaminated types of waste material can be sorted effectively. In the first step, the 518 Flex screening machine separates large- and small-grained ingredients from one another. In the second step, the Easy 800 overhead conveyor separates foils and plastics, and in the third part and last step, the HDS-S density separator removes heavy materials and any remaining lighter materials. This process cleanly separates, stones, wood, iron, foils, polystyrene foam and other impurities from one another before discharging them for recycling.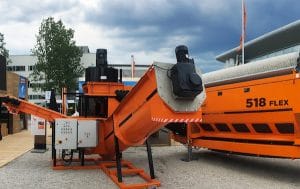 Arndt Bachmann, Product Manager for Separation Processes at Doppstadt, explained: "This process fulfills our company's high-quality requirements and is within the budgets of the small to medium-sized companies involved in recycling construction waste. It is especially suitable for companies who are new to this industry and for companies with small quantities of waste to process. It enables us to position ourselves as a solution-oriented supplier of recycling technology that listens to, and then meets customer requirements."
BAUMA 2019 will take place in Munich between the 8th and 14th of April. Doppstadt will be demonstrating its new separation process at stand 538/539 in Hall B5 at BAUMA.
This article is published by
Doppstadt is a modern company with a long-standing tradition. Founded by Werner Doppstadt in 1965 as a company focusing on agricultural equipment and based in Velbert, Doppstadt has evolved to become now a leading partner worldwide in the field of environmental technology. Competent, highly motivated employees develop, design and produce systems ...