This rapid change requires a high level of flexibility and fast reactions. With Komptech, customers have a dynamic partner that develops and also customizes machines to meet the needs of today and tomorrow; we are often a step ahead of the shifts in the market. We don't just make machines and systems, we offer solutions.
Direct and digital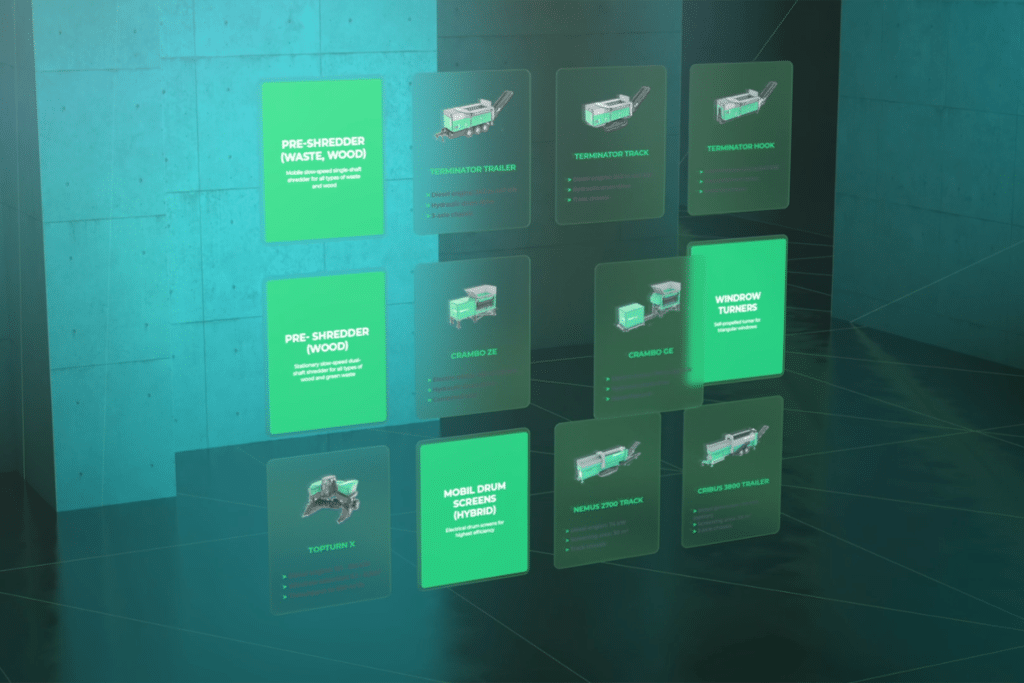 Parallel with our machines we also work on further developing digital communications. With Komptech GO!, our in-house digitalization strategy, we offer customers, sales partners, and employees a constantly expanding selection of apps for improving day-to-day operations.
The SHARE! app is our communications platform within the entire sales organization. ASSIST! is an online service information system that provides our service technicians with all the information needed for problem-solving, independent of time and place. BUILD! makes it fast and easy to prepare proposals for any machine in our portfolio. CONNECT! gives Komptech customers a tool for easier administration, better job planning, and ongoing monitoring of machines. It delivers important information on the respective machine's condition, statistics, current location and more, in real-time.