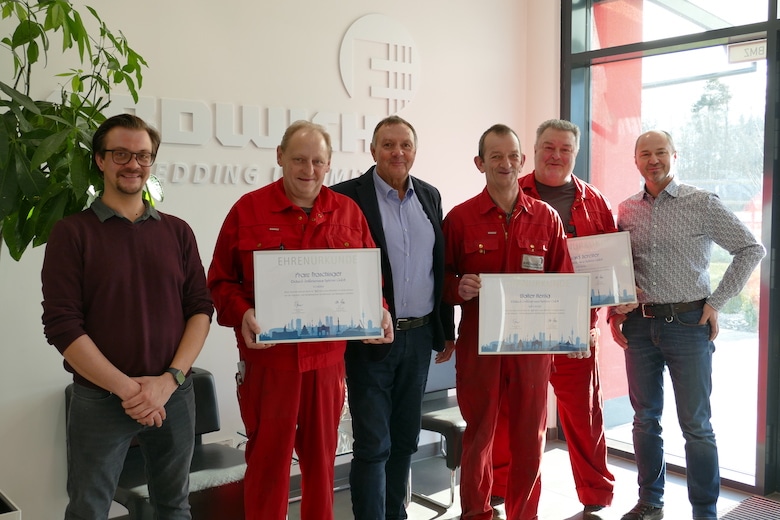 In 2022 Erdwich Zerkleinerungs-Systeme GmbH will be celebrating its 50th anniversary. Continuous growth and a constant willingness to develop solutions have led to the family business becoming firmly established among the top manufacturers of recycling systems worldwide.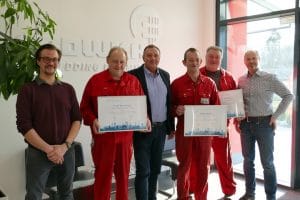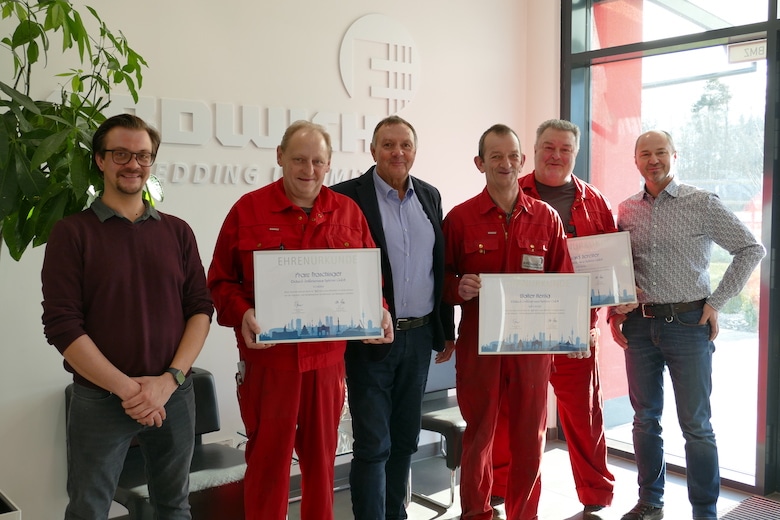 The employees of the Igling recycling experts, who have been loyal to their employer for a long time, also play a special role in the company's success. The management of Erdwich took this as an opportunity in January to celebrate anniversaries with the colleagues concerned. Eleven employees were honoured for 10 years of service, five had reached 25 years of service and three have been with the company for 30 years. "We are delighted that, thanks to the loyalty of our colleagues, we have been able to make the company one of the top addresses in the recycling sector", explains Hans Erdwich, Managing Director of Erdwich Zerkleinerungs-Systeme GmbH. "Our special thanks go to all those celebrating their anniversaries, as almost 50 percent of our staff have been with us for 10 years or more. Thus, we are able to build on a comprehensive wealth of knowledge and diverse expertise in successfully defending our place in the face of global competition in the future as well". Franz Proschinger, Walter Herzig and Gerhard Bereiter, who celebrated their 30th anniversaries, were particularly singled out for tributes.
This article is published by
Crushers, shredders and bespoke recycling plant – that's the world of ERDWICH. We are a highly-specialized engineering and manufacturing company working in recycling and shredder technology. Our core competencies are shredding ...