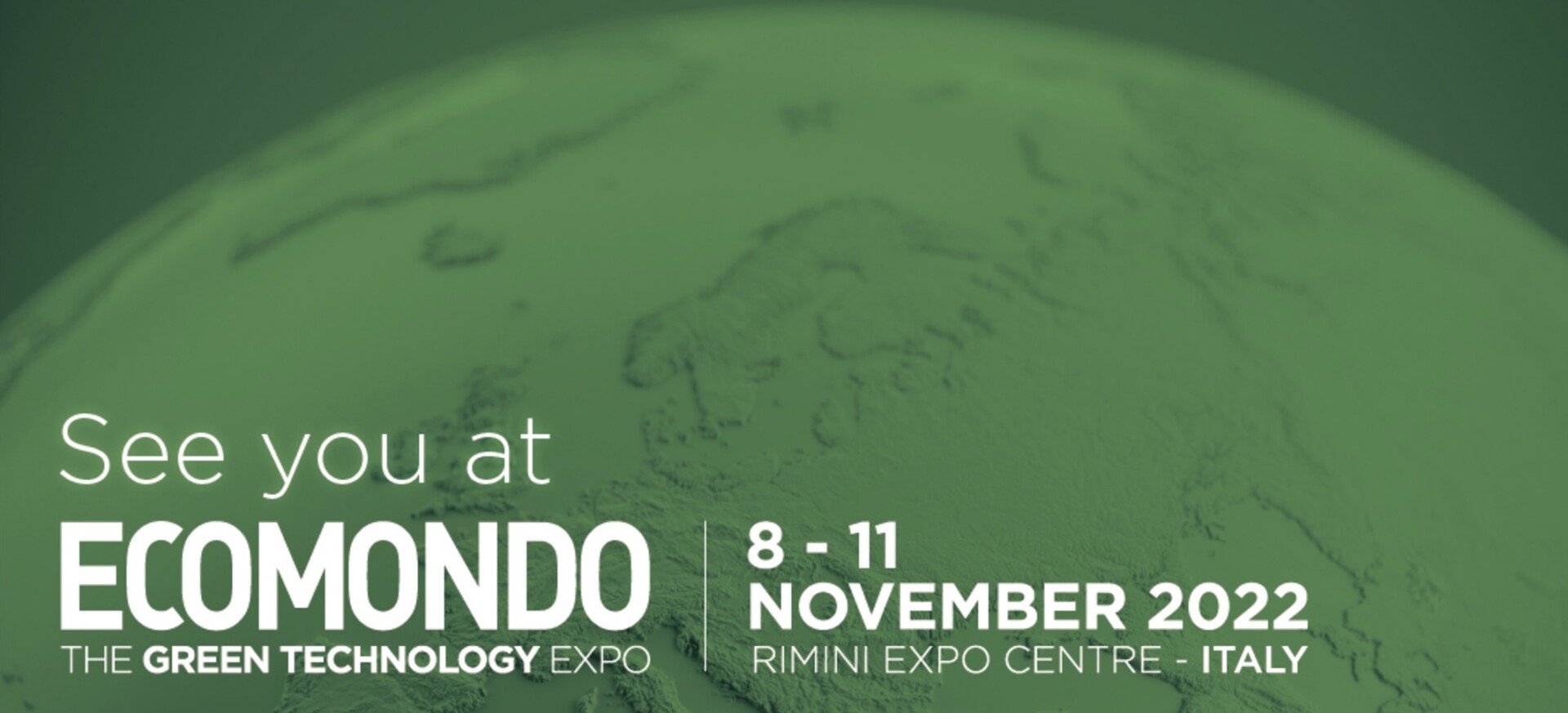 Ecomondo the reference event in Europe for the ecological transition and the new models of circular and regenerative economy.
We are the leading show in Mediterranean basin
The benchmark event in Europe for technological and industrial innovation. An international event with an innovative format that brings together all sectors of the circular economy on a single platform: from the recovery of materials and energy to sustainable development.
We support company development
We help companies become world leaders in innovation, promoting the development of an innovative and sustainable entrepreneurial ecosystem.
We foster networking
We enable companies with the most skilled national and international buyers to make contact, and we work all year with a targeted community and the leading experts in the circular economy.
We are growing every year with companies
+ 23% international visits from 130 countries
Attendance figure of 80,930
109,500 sqm gross exhibition area
1,160 exhibitors, 15% from 30 countries worldwide
More than 3,500 business meetings
More than 150 seminars and conferences, with over 1,000 speakers
More than 675 million media contacts
We provide tools and information for company development
We cover the new regulatory priorities in the fields of research, innovation and training in a professional environment; in partnership with industrial associations, ministries, research institutions, the European Commission, the OECD, European technological platforms and international initiatives.
Together, we design a better future
We are the only platform in Europe to offer a broad programme of conferences, workshops and seminars to present national and international evidence and new trends relating to the various strands of the circular economy, including building, packaging, electronics and the automotive industry.
We take your company all over the world and bring the whole world to your company
We organise matchmaking activities with international buyers at the show, workshops with experts to help companies develop new international business, and events and technical symposia in the main markets of interests to companies: the Balkans, Brazil, Bulgaria, China, Germany, the UK, Greece, Macedonia, Morocco, Egypt, Oman, the Netherlands, Romania, Slovenia, the US, Turkey and Russia.
We make ideas circular
We propose a broad programme of international meetings attended by innovative companies and world-renowned researchers to provide updates on innovation and disseminate best practices.
Date
08 Nov 2022 - 11 Nov 2022
This event is hosted by
Internationalization is the new frontier of Italian trade fairs, which are indispensable means for supporting the expansion process of companies in every sector. Thanks to their entrepreneurial experience and ability, and the desire to combine their capacity, Fiera di Rimini and Fiera di Vicenza, the two excellent hubs of the Italian trade fair scenario, ...