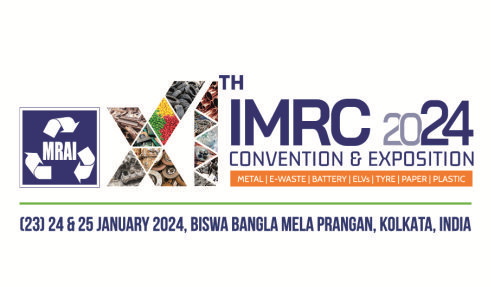 Over the past decade, Material Recycling Association of India has organized 10 successful International Indian Material Recycling conferences (IMRC) in 2013, 2015, 2016, 2017, 2018, 2019, 2020, 2021, 2022 & 2023 at Delhi, Mumbai, Delhi, Jaipur, Goa, Kochi, Delhi, Goa, Delhi & Kochi respectively and 1st International Business Summit 2023 in Bangkok, Thailand. On average 2000+ Delegates, (including 450 Foreign Delegates) and 79 Exhibitors attended the above Conferences.
With your continuous trust and overwhelming support, MRAI is organizing its 11th IMRC 2024 Convention & Exposition in Kolkata, India.
MRAI 11th IMRC 2024 Convention & Exposition will focus to bring Indian and International Recyclers under the one roof for Networking and showcasing their business interest, products, technologies, services, new innovations, perspective, etc. Conference will accommodate 2500+ Delegates and 130+ Exhibitors representing Recycling Fraternity.
Located on the cusp of business district & the city, ITC Royal Bengal is an ode to the region's cultural heritage and lineage, hotel is to the closes proximity of 15 Km from Netaji Subhash Chandra Bose International Airport, Kolkata (CCU)