Resource Recycling Conference 2022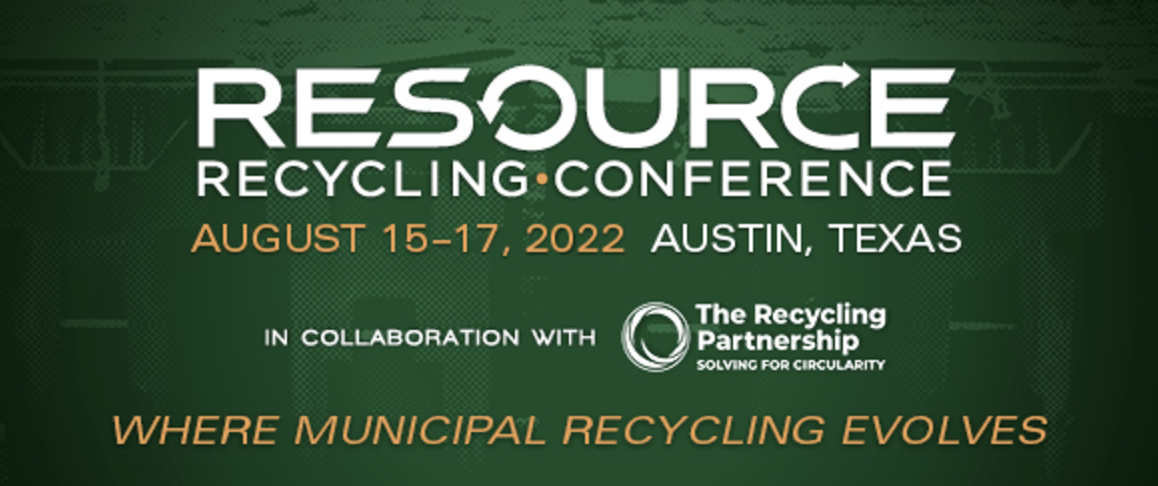 The Resource Recycling Conference is the only national event dedicated to enhancing municipal recycling. The conference offers practical tools, exclusive market insight and stakeholder connection to drive better local recycling programs in municipalities of all sizes. Join us at the Austin Marriott Downtown in Austin, Texas this August to boost your own program!
Why Attend the 2022 Resource Recycling Conference?
Connect with local program leaders, MRF operators, key industry groups and other experts.
Walk away with practical tools and information to curb contamination, drive behavior change among residents, build better contracts and much more.
Hear the latest analysis on markets for recycled paper, plastic, aluminum and other commodities.
Understand the connection between municipal recycling/composting and GHG emission reductions.
Get a firsthand look at the latest processing and hauling technology.
Be inspired to grow materials recovery and resiliency in communities everywhere!