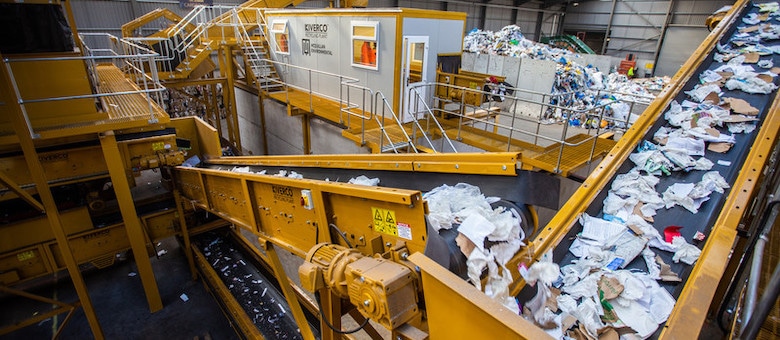 There is little doubt that the waste industry is experiencing an increase in demand for more purity in recovered waste products according to Con Gallagher, Head of Global Sales at Kiverco Limited.
"Projects we have on the table in 2020 clearly show that companies are looking for better segregation and want to 'future-proof' their processing capabilities to give them a much cleaner product for recycling/use."
There are a number of factors driving this demand. Businesses buying recovered waste products are insisting on cleaner supply, mainly driven by tighter regulations on quality. Waste to Energy plants is also demanding cleaner RDF/SRF fuel from waste companies to reduce harmful emissions. Finally, a 'greener, more sustainable' future is gathering momentum globally with people insisting that we need to live within our natural resource limits to protect the earth and reduce the harmful impact of mineral exploration.
 "More and more we are discussing the 'cleaner products' requirement with potential customers around the globe. Comingled waste needs better segregation and to do so requires more technologically advanced systems which is something we have been offering here at Kiverco for many years. We have the knowledge and ability to design a process that will provide up to 97% waste recovery and separate each waste type effectively with little to no contamination. This is what our customers want and they are prepared to invest in the right kit to do so."
Kiverco was established in 1993 in Co Tyrone, Northern Ireland by Aidan and Anne McKiver with a desire and focus on providing top-end solutions for the waste industry. Their business has grown to become one of the leading providers of waste recycling plants in the world with a reputation for quality, robustness, and system performance. They have built a team of people around them that care passionately about 'designing it right, building it right, and doing the right thing' for the customer.
Kiverco manufactures most if not all of the waste solution in N Ireland but also integrates world-class technology from companies like Metso, Lindner, Rentec, Untha, Haas, Steinert, Tomra, Walair, and BRT Hartner. Each system is unique and is designed from scratch based on in-depth analysis and consultation with each customer. The resulting system performs to match customer expectations with minimal downtime due to the quality of the build and components used.
Kiverco waste recycling plants can be found working in a broad spectrum of applications including Construction & Demolition (C&D) waste, Commercial & Industrial (C&I) waste, Dry Mixed Recyclable (DMR) waste, Municipal Solid Waste (MSW), RDF/SRF Waste to Energy (WTE), plastic waste, metals waste, compost, and Incinerator Bottom Ash (IBA).
This article is published by
At Kiverco we consult, design, engineer and build uncompromisingly robust recycling plant for any business in the waste processing industry. We support private enterprise and municipalities throughout the UK and worldwide. Through our ...