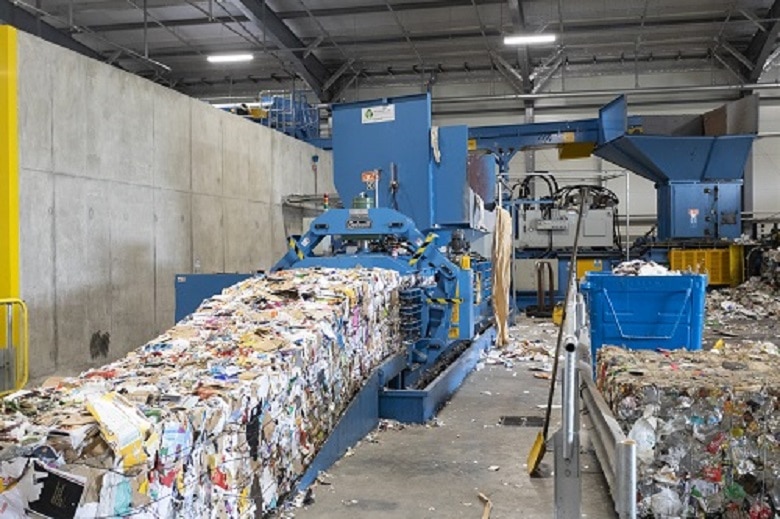 Following on from the success of their patented food waste tipping solution, Whitham Mills, the Manchester-based engineering company, are in the process of installing their 31st order for the UK's largest grocer.
The six-year relationship with the multinational corporation has seen over 30 orders placed with the Manchester-based manufacturer. These range from their patented tipping solution all the way to fully automatic machinery capable of baling a variety of material according to their customers' requirements.
With waste being a 'trending' topic in the media, the big corporation has been confronted with how they manage their waste and recycling. The FTSE 100 grocer has previously dealt with waste and recycling at a local level which proved time-consuming, inefficient and expensive. Whitham Mills designed a solution that homogenized their operations by making use of backhauling waste, streamlining their material handling processes.
Established in 1999, Whitham Mills has grown exponentially by delivering on promises and providing a top quality service. The award-winning SME has secured contracts for multiple grocers and distributors over the past several years, providing them with new material handling equipment as well as servicing and maintenance throughout the lifecycle of the machines.
Ben Smart, Managing Director at Whitham Mills commented "Whitham Mills are phenomenally proud to have long-standing relationships with our customers. The key to our repeat orders is consistency. Consistency in our equipment performance, and consistency in our quality of service."
"Whitham Mills, as a Greater Manchester business are excited to be part of the 'northern powerhouse.' Stepping up onto the national stage has been challenging but extremely rewarding for our business. Securing new customers and contracts on the recommendations of our existing customers proves our credibility in the waste management market. We look forward to assisting this grocer well into the future with all their waste needs."
This article is published by
Designer and manufacturer of fully automatic baling systems - for cardboard, paper, plastics, RDF and cans. Whitham Mills Engineering Ltd is an ISO quality assured company based in the North West of England, providing a comprehensive range of highly-efficient, reliable and profitable recycling equipment. We serve a wide client base covering the whole ...