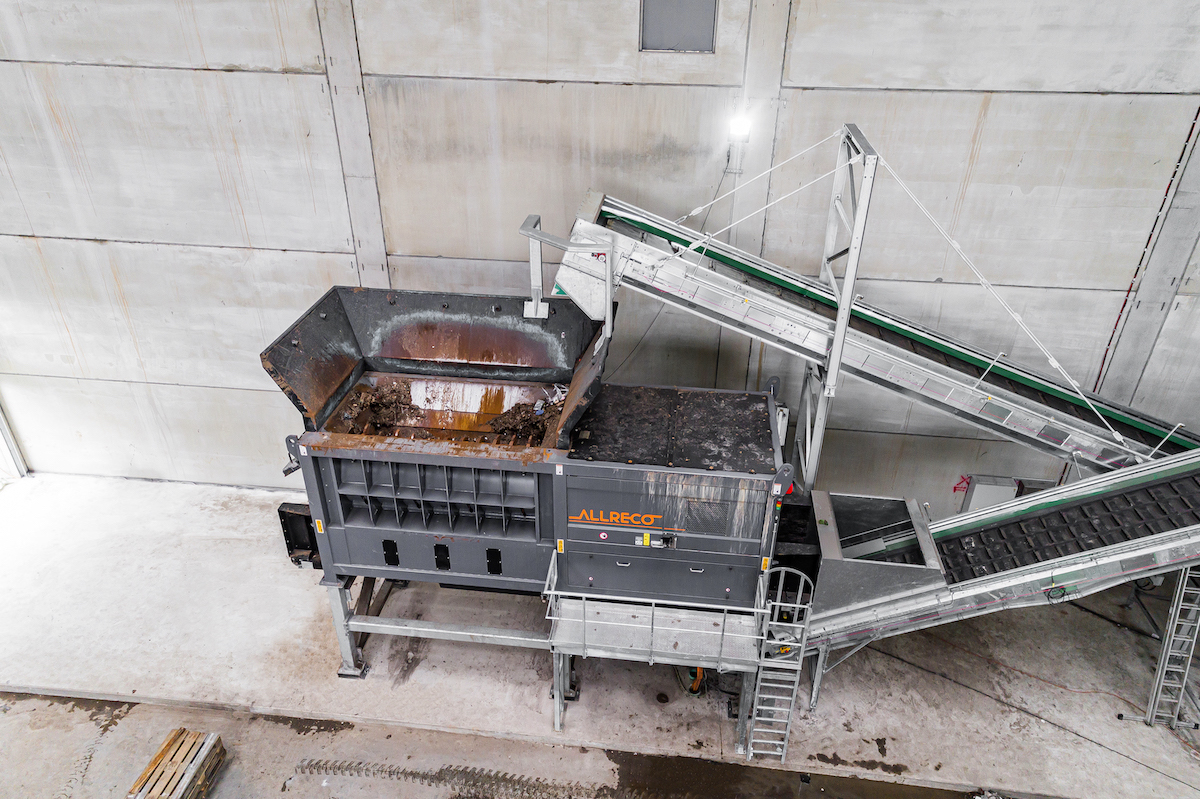 The actual plan was to replace a pre-shredder at a site in East Westphalia and remove finished product material from the mass flow.
End result is a state-of-the-art waste wood processing solution that is able to supply the downstream power plant all by its own. Certain process steps of the old system were integrated into the new concept as a back-up to ensure maximum availability and thus also secure energy supply in the region.
The centre piece of the new system is the ALLRECO CERON Type 308, which crushes the input material with its 44 teeth and subsequently feeds it to the screen for oversize removal. Thanks to the power reserve of the system, continuous operation is always secured, and all challenges are managed with ease.
CERON TYPE 308
The CERON TYPE 308 is the perfect combination of high quality technology, high efficiency and long service life. The machine frame and the drive system have been dimensioned to suit the highest requirements and work loads without making any compromises.
This article is published by
It all started in Niederberg in the "Bergisches Land" region. Hedwig, Werner and Josef Doppstadt established the "Doppstadt" agricultural contracting enterprise. Today the passion for technical innovations, inventiveness and the perception of market requirements are still the fundamental motive forces for the successful creativeness of the Langenberger ...