Competency
No matter how many and what materials are involved and how the local conditions are, the HSM baler range has a machine of the right size.
HSM Environmental Technology products all have one goal: to deal with waste materials ecologically and economically. HSM baling presses compress packaging waste up to 95 % into compact and heavy bales. With HSM PET solutions, HSM provides professional technologies for durable compression and devaluation of PET bottles.
Engineering, consulting, planning, service – are all in the baling presses from HSM. The HSM experts not only understand the interplay of a wide variety of technologies, but they also think ahead, with one goal in mind: process optimization.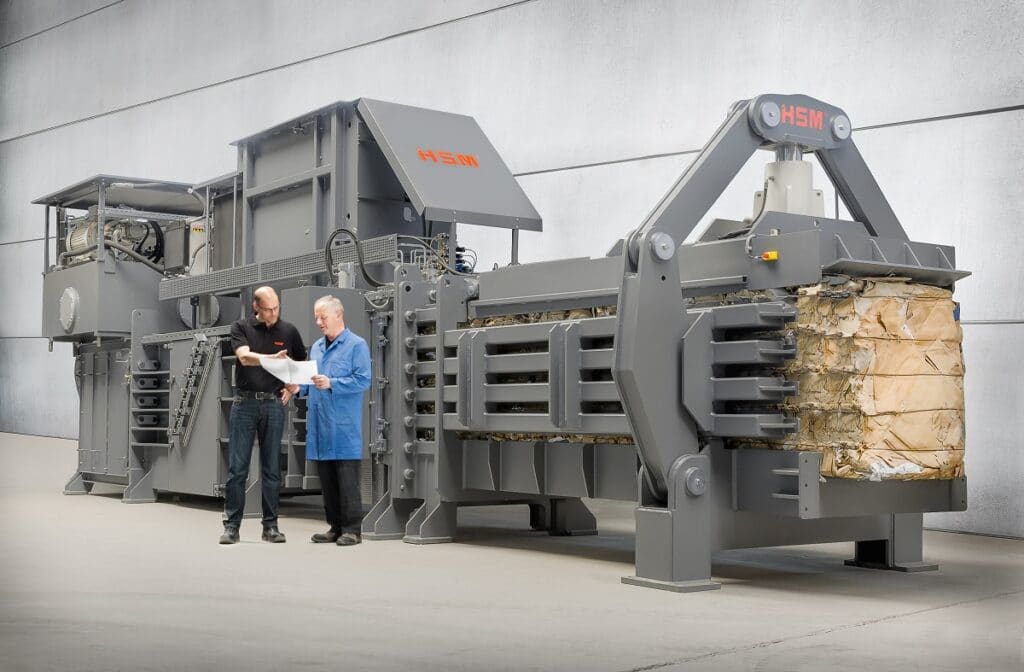 Production
HSM has always depended on an absolutely reliable supplier: HSM itself. This principle applies in the company's own three plants in Germany: "Everything from one source".
The large vertical range of manufacture is characteristic of HSM and brings decisive advantages. Reliable, flexible, and independent production can be controlled while also guaranteeing high-quality standards.
Services
In addition to quality baling presses "Made in Germany", HSM also offers full customer service. From consulting on selecting the right press for your specific application to individual projecting of system development, to supporting the press operation: HSM is a one-stop service supplier with a dense consulting and service network across Europe and all over the world.
Products