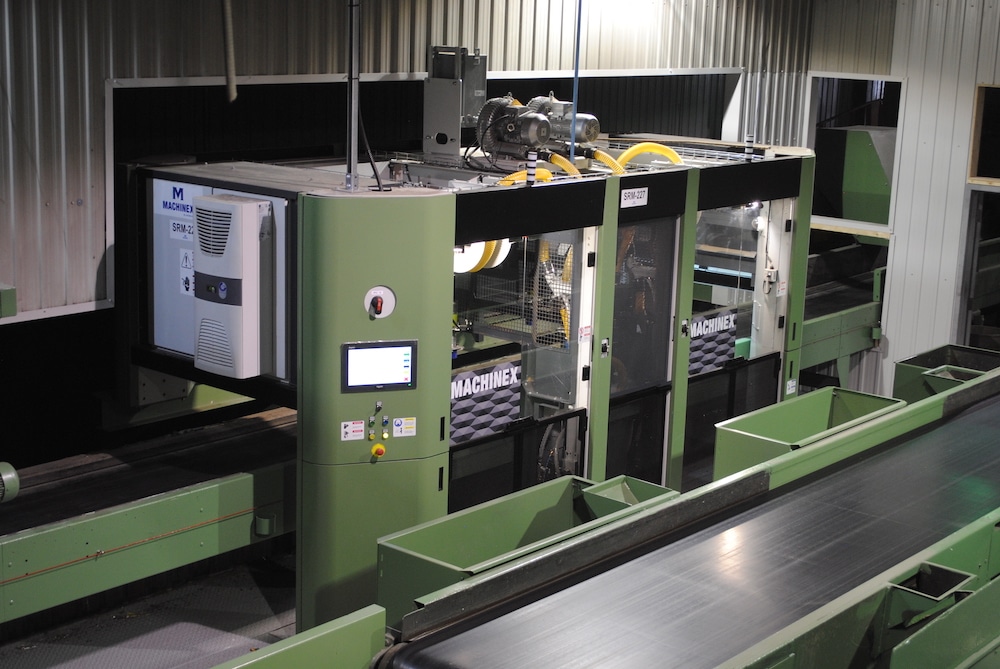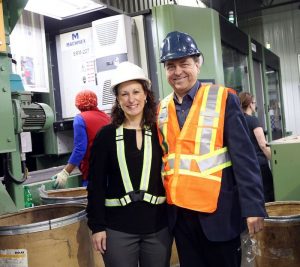 It is with great pride that today Machinex attended the official ceremony marking the major upgrade of the Sani-Éco material recovery facility, located in Granby, Province of Quebec, Canada.
The owners of the recycling management company reiterated their trust in Machinex, which provided them their sorting center more than 18 years ago.
This modernization will allow an increase of their current sorting capacity in addition to bringing a direct improvement to the quality of the fibers produced.
The single-stream system, which sorts residential and commercial recyclables has doubled its tonnage capacity, going from 10 to 20 tonnes per hour.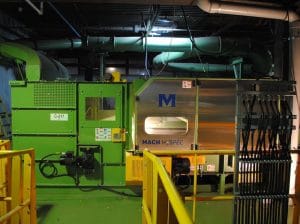 This new system design is based on the current market trend where there is a decrease in newspaper and an important growth of containers and small cardboard boxes, due to online shopping.
Traditional disc separators have been replaced by advanced technologies, including a MACH Ballistic separator and three MACH Hyspec® optical sorters. Prior to this equipment, there is an OCC screen with all the new Machinex design features, as well as two screens that remove fines at the beginning of the process to prevent fiber contamination. A Machinex single ram baler has also been added to bale materials.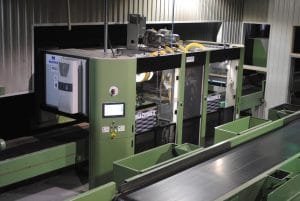 The facility now hosts the latest technology developed by Machinex, a sorting robot that employs artificial intelligence. Two SamurAI™ sorting robots, placed one after the other, replace sorters on the containers' line to remove HDPE plastics and aseptics (juice and milk containers). These two units are the first Machinex sorting robots installed in Canada. Sorting robots feature multiple benefits, one of them being that it addresses the current industry problematic of labor shortage.
"Sani-Éco has been our partner for a long time and the fact that they trust us again for a project of this size makes us extremely proud. They have an ideal sorting center with cutting edge technologies, including optical sorters and robots," comments Pierre Paré, President of Machinex.
About Machinex
In the early 1980s, Machinex became the first company in Canada to design machinery for material recycling facilities. The company immediately established itself as a leader in designing profitable and high-quality recycling sorting systems. Today, Machinex is still a world leader in the industry, developing cutting edge sorting, waste management, and recycling technology. Over the years, their experts have designed and installed over 350 turnkey facilities in partnership with leading MRFs in Canada, the United States, Europe and Oceania.
This article is published by
Machinex Industries offers complete engineering design, manufacturing and installation of Material Recycling Facilities. As a leader in sorting technologies, Machinex Industries provides turnkey systems: Single-Stream, Mixed Waste Processing, Construction & Demolition, Commercial and Industrial Waste, front-end processing for Waste-to-Energy ...