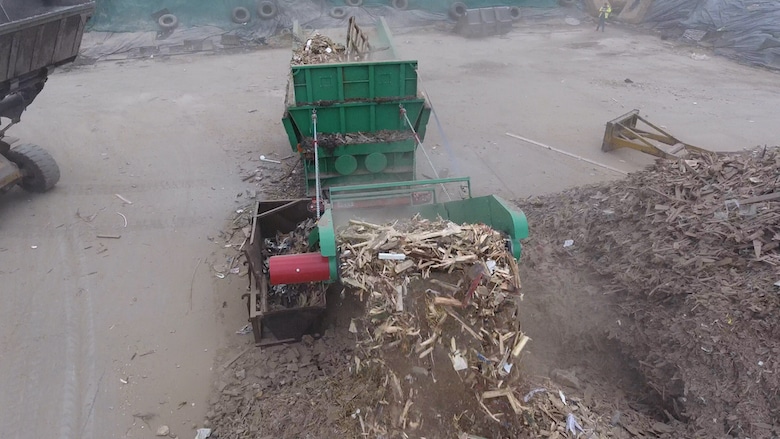 Welland Waste Management Ltd is a Leicestershire based waste management company.
At their Lutterworth facility, they operate a 4MW biofuel CHP plant, fuelled by 36,000tpa of oily food waste as well as a 25,000tpa open-air windrow composting operation. They also have an on-site 10MW wood waste gasifier, which is fuelled by 72,000tpa of waste wood.
The energy generated by Welland Waste is exported to the National Grid and is enough to power 17,000 UK households, per year.
A key element of their waste wood operation is their pre-shredder, which takes the waste wood and shreds it down to a consistent, sub 300mm particle size, ready for further processing through their secondary plant.
Welland Waste turned to CRJ Services, who they have dealt with for over 15 years when it was time to upgrade their pre-shredder.  They wanted a machine that was more reliable and less costly to run, than their previous. CRJ Sales manager Mike Symons – met with Welland Waste to confirm their requirements, and to inspect the input material.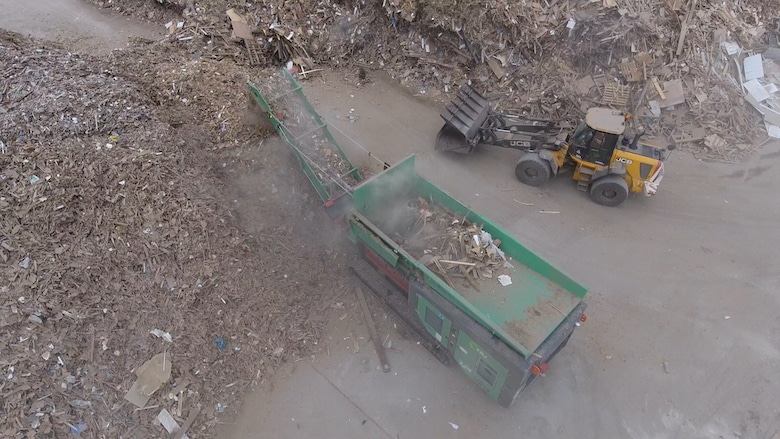 Welland Waste were aware that the Haas pre-shredder had impressed other wood processors within the market and were satisfied with CRJ becoming the Haas dealer, since buying their previous shredder.
When asked about their decision to choose the HAAS, Roger Clarke – Director of Welland Waste Management Ltd – stated:
"The Haas Tyron was selected as we almost bought one last time we bought a shredder and so had done our homework on the machine then. We heard good reports about reliability and running costs from wood processors who are processing hundreds of thousands of tonnes of wood. We had also dealt with CRJ since 2005, and have always enjoyed a good working relationship with them – just simple things like ringing back and turning up when they are supposed to – things that some other companies struggle to do."
Welland Waste was aware of the TYRONs capabilities, having already researched the machine for their previous shredder purchase several years ago. It was the recently upgraded features of the HAAS TYRON 2.0 that convinced them to purchase the machine.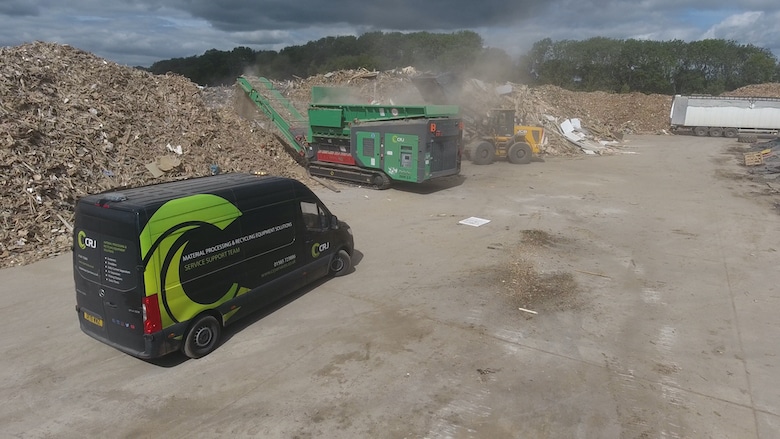 The TYRON 2.0 sees the introduction of foldable side panels, which allow for direct ground access to the shredding chamber. Side access mitigates the risk of someone having to enter the shredding chamber for maintenance and hard facing. HAAS has also improved access to the hydraulic and engine compartments of the machine, making it easier and safer to conduct maintenance and servicing.
Following the purchase of the HAAS TYRON 2500 2.0, we went to visit Roger Clarke to see how their new machine was performing.
"The Tyron has performed to our expectations and so have CRJ.  It is nice to have a machine that starts in the morning, works all day with minimum downtime, day after day."
This article is published by
CRJ Services started back in 1999 when the three Directors saw an opportunity to diversify from their farming operations to organics recycling for the local authorities in Cheshire. We have a successful track record of supplying local farms with soil improver generated from the recycled compost product. CRJ Services were ideally placed to secure the ...