Pioneer in mobile materials processing
What started with the construction of the world's first mobile crushing plant in 1982 has developed into a success story to this day, with more than 700 machines delivered worldwide and in use, of which 300 alone are the GIPOKOMBI type. The company in question is Emil Gisler AG, which was established in Seedorf UR a good forty years ago. At that time, it started manufacturing plant and equipment with complex hydraulic systems. Specialities were tunnel-press-pipe road heading machinery for Herrenknecht. At the Bauma trade fair in Munich in 1986, Emil Gisler AG was the first and only exhibitor to show a caterpillar mounted crushing plant.
In order to combine the many years of experience gathered in the field of mobile and stationary materials processing plants, the subsidiary, GIPO AG, was founded in 1989. It develops and designs materials processing plants specifically for the stone and soil industrial sectors, as well as for the recycling industry. As a pioneer in this field, the company was crucially involved in the further development of plant types and components. The corporate philosophy focuses on flexibility, so that technical innovations are integrated into the plants on an ongoing basis and within the shortest time.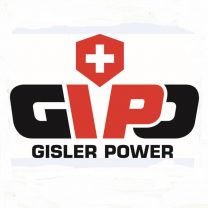 Company name:
GIPO Gisler Power
Address:
Kohlplatzstrasse 15
Phone number:
+41 41 874 81 10