Manufacturer and exporter of plastic recycling machines, granule extruders, crushing, separating, washing, pelletizing machines, Complete waste plastic recycling systems and tire recycling machines.
Netplasmak Ltd. was founded on 1981.
Founder and CEO of Netplasmak is Mr. Semih Ulusan who has over 25 years experience in the industry.
We continue to produce plastic machinery in our Istanbul based factory of 2000 square meter premises with our fully experienced staff.
Our first machine exported in 1992. Netplasmak exports most of its production, currently around 70% into international markets.
The year 1995 was a turning point in Netplasmak's history. Mr. Ulusan became co-founder of KBN Kunststoff-Maschinentechnik GmbH in Munich Germany together with Mr. Herbert Bammert and Mr. Gerhard Krippner and transfered German plastic machine technology to Netplasmak.
Netplasmak offers technical support service tailored to the needs of partners. With highly skilled technical staff, Netplasmak can meet all our customer's support service requirements. Serving customers in more than forty countries worldwide, Netplasmak Ltd.'s success is based on meeting customer needs with specially designed, high-quality products such as granule extruders, plastic extrusion machines, tire recycling lines, recycling plants.
By listening to our customers and understanding their needs and requirements, Netplasmak Ltd. consistently provides customers high quality machinery.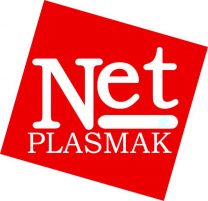 Company name:
Netplasmak Recycling Machinery Ltd.
Address:
Akcaburgaz Mah. 5.Bolge 12. Cadde 83. Sk. No:6 Esenyurt
Phone number:
+902125656770
Fax number:
+902125764746