Recycling technology since 1976
For many years Tecnofer's activity has been suggesting new business connected with environment protection needs. Our production, in fact, includes full-automatic recycling plants, for highly contaminated plastic scraps, which turned into thermoplastic pellets are suitable to produce any plastic manufacture.
TECNOFER was established in 1976 and it started to produce with its mark only machineries and plants for plastic recycling.
The plants are designed to meet customer's personal requirements and the supply is "turnkey" including the building and the installation of the recycling plant, technical assistance and training for operators.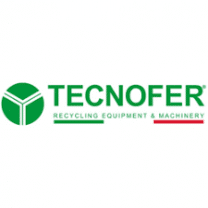 Company name:
Tecnofer Ecoimpianti srl
Address:
Via Calto 409/28
Phone number:
+39 0425 849090
Fax number:
+39 0425 849066