"The advantage of deploying AI robotics to recycling differentiates Zanker from our competitors," said Michael Gross, Director of Sustainability for Zanker Recycling. " Reaching the diversion goals for our multiple judications is extremely important to us, which is why we chose Plexus Recycling Technologies as our partner in reaching these goals."
The ZenRobotics ZRR2 AI operates 20 hours per day with total system production of 150,000 tons per year increasing diversion of recyclables by 20%.
Students from the nearby Boys & Girls Club of Silicon Valley, located in Alviso, participated in the naming of Zanker's four AI robots. The winning entries were Clean-up Carl, Magneto, Snatcher and Thrasher and the submitting students each received a $250 gift certificate.
In a new twist for recycling systems, material feeding is highly automated from the beginning of the process. The front end operates 50% of the time to process inbound material. In the middle of the system are two large dosing bunkers that store up to 100 tons of material. The ZenRobotics Brain controls these along with all equipment downstream to allow a very smooth-running operation focused on recovery and efficiency.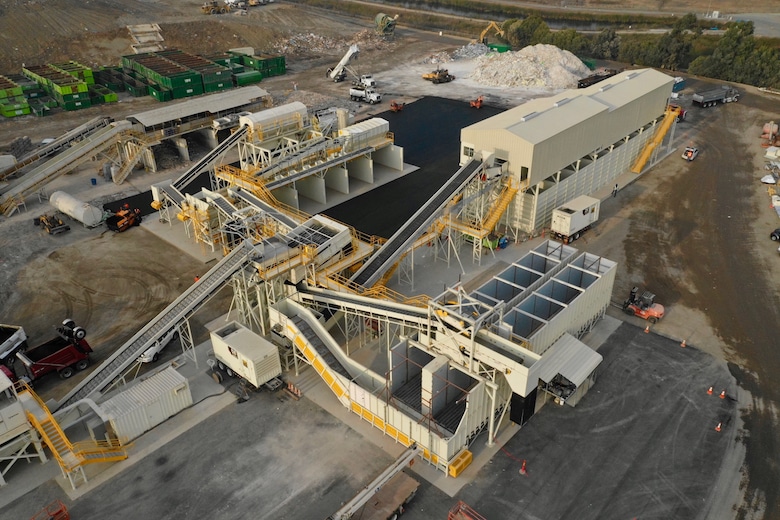 "This is the most advanced waste material processing facility in the world," said Dane Campbell, the project's System Engineer from T3CHCOMP. "We have combined the very best equipment available, into one fantastic recycling system for Zanker Recycling". Plexus Recycling Technologies provided key European equipment such as the ZenRobotic Recyclers, Komptech Terminator, Ballistor and Fines Drumscreen.
The system's electrical controls are provided by Hertlein Industries, one the most experienced and knowledgeable teams ever used for controlling and integrating waste material processing systems.
"Zanker Recycling's investment into the best-available technology with the Plexus designed system is a testament to the ownership and management's commitment to increasing diversion rates." Marcel Vallen, CEO of Plexus and Komptech Americas says. "We could not have partnered with a better group of people than Zanker to unveil the power of automation with robotics in the waste industry. All of our teams that contributed to this success are incredibly excited."