We all should contribute to the difficult task of treating waste environmentally compatible and sustainable. To match this demand, modern waste processing plants are needed. The state of art allows a full automatic and high efficient waste sorting and recovery of reusable material from almost all kinds of solid waste. But only good ideas, powerful technology and experience make it possible to work out solutions which get the best out of the rest.
Ennex offers what you need.
We are producing plants and machinery for the waste management and disposal industry since 1991, and we solved every problem until now. Tell us what you want – together we will get it out.
Using our service, you are making the very best from the rest
Besides the construction of new plants and optimization works Ennex offers service features and maintenance services for your plant. Do you need a maintenance contract or should we replace your wear parts? Contact us, and our customer service representatives will assist you.
Secure the operational availability of your plant and convince yourself from the services of your team.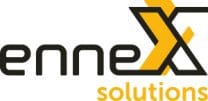 Company name:
Ennex Solutions GmbH
Address:
Peseckendorfer Weg 7
Phone number:
Tel.: + 49 (0) 39 49 | 94 18-0