Processing mixed waste is one focus, and for it, the company is introducing the high-performance shredders Terminator 5200 direct SL, Lacero 8010, and Crambo 5000 in an e-mobile version, as well as the newest generation Multistar L3 star screen.
The separation of mixed waste streams is without a doubt the most difficult task in waste treatment. Efficient mechanical processes can contribute greatly to separation accuracy. The machines developed by Komptech cover all the steps in mechanical waste splitting: shredding, screening, separation, and sorting. These machines offer many parameters that can be adjusted to influence the quality of the output. "As a supplier of all-in solutions, at IFAT we're showing system designs that perform specific recycling tasks while accounting for the composition of the input material and the quality requirements of the recycling industry," explains Christoph Feyerer, Komptech's Head of Marketing and Product Management.
Separation of contraries from organic waste
Komptech also has an answer to the problem of increasing contaminant content in organic waste. Using the low-speed Crambo shredder avoids excessive reduction of contaminants such as plastic film and packaging. This makes it possible to remove a large part of the contraries in subsequent screening. For screening, Komptech offers star and drum screens, mobile as well as stationary. Komptech also provides solutions for the separation and fine screening of contaminants from compost.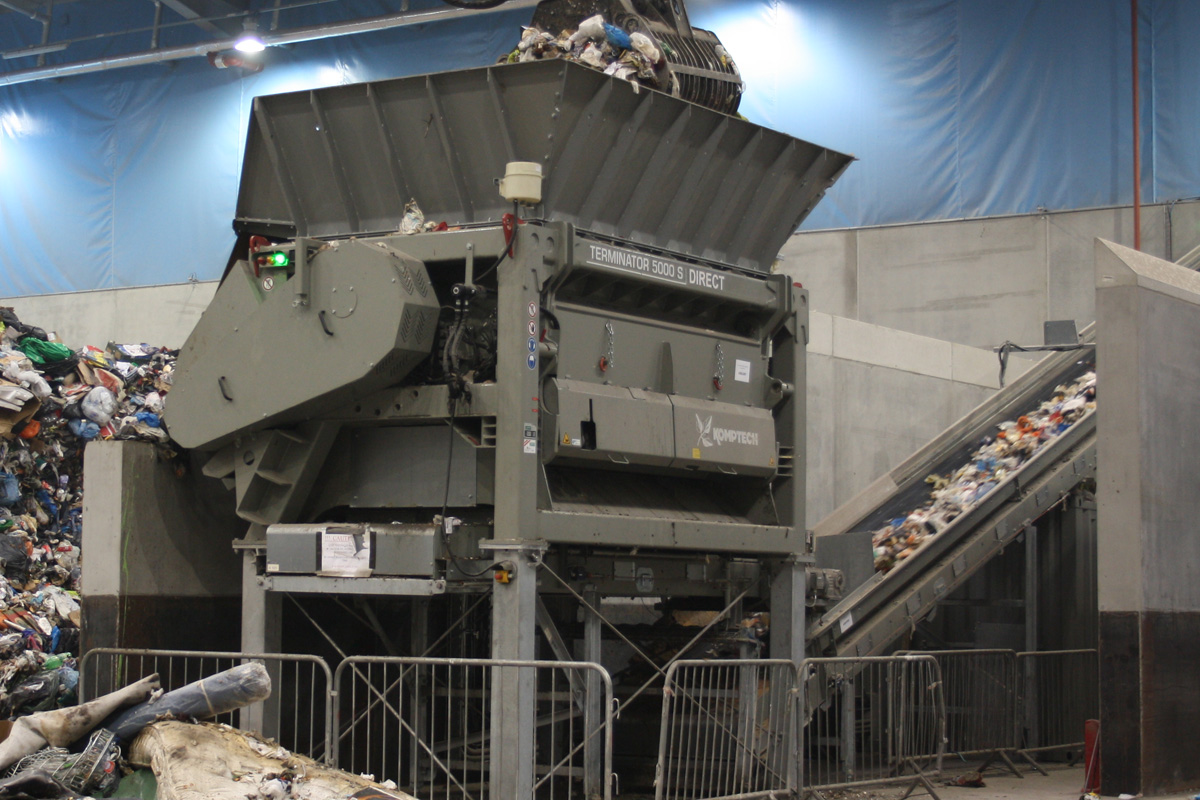 Customer- and service-centric
At its trade booth, Komptech uses models, animations, and videos to show the broad scope of its products and solutions for waste and biomass processing, with application areas, innovative machine and system technologies, and their practical implementation. This includes services, as well as various rental and purchase options. Customers have the option of deploying a machine only temporarily or testing one extensively before purchase. "IFAT gives us the ideal forum for detailed consultation talks and for answering individual questions," says Christoph Feyerer.
The focus topics of emerging markets and sustainability round out the company's IFAT presentation. "For emerging markets, we're showing processing solutions for countries and regions which are just getting started with systematic waste economies," explains Christoph Feyerer. Sustainability is a central pillar of Komptech's strategy. The company contributes to environmental protection in all of its business activities, not just with its machines and system solutions. The sustainability strategy in the Komptech CSR program is therefore aligned with the Agenda 2030 sustainability goals.
Climate-friendly drive technology
Against this background, Komptech's portfolio is constantly being expanded with high-efficiency drive modes. Half of its machines are already available in e-mobile or hybrid versions. At IFAT the company is showing a semi-mobile solution with the Crambo e-mobile and a stationary electrically driven one with the Terminator direct SL. With comparable output, they save up to 70 percent of energy costs over conventional machines. Furthermore, they allow the use of renewable energy instead of fossil fuels, making a direct contribution to CO2 reduction.
Machines for biomass processing and construction waste recycling
At the open-air VDMA Demonstration Days area, Komptech is showing the Lacero 8010, a brand-new high-speed shredder with a massive rotor. It's the most powerful machine in the Komptech portfolio and is suitable for shredding wood and green cuttings of every kind. In the Biomass Zone attendees can also see an Axtor 4510, a Crambo e-mobile, and a Multistar L3 star screen of the newest generation, live and in action. In the VDMA Crushing Zone, a Nemus 2700 shows what it can do in processing light C&D waste.
"With over 30 years of experience in waste processing, we're more than just a machine manufacturer, and we want to show that at IFAT 2022," says Komptech CEO Heinz Leitner.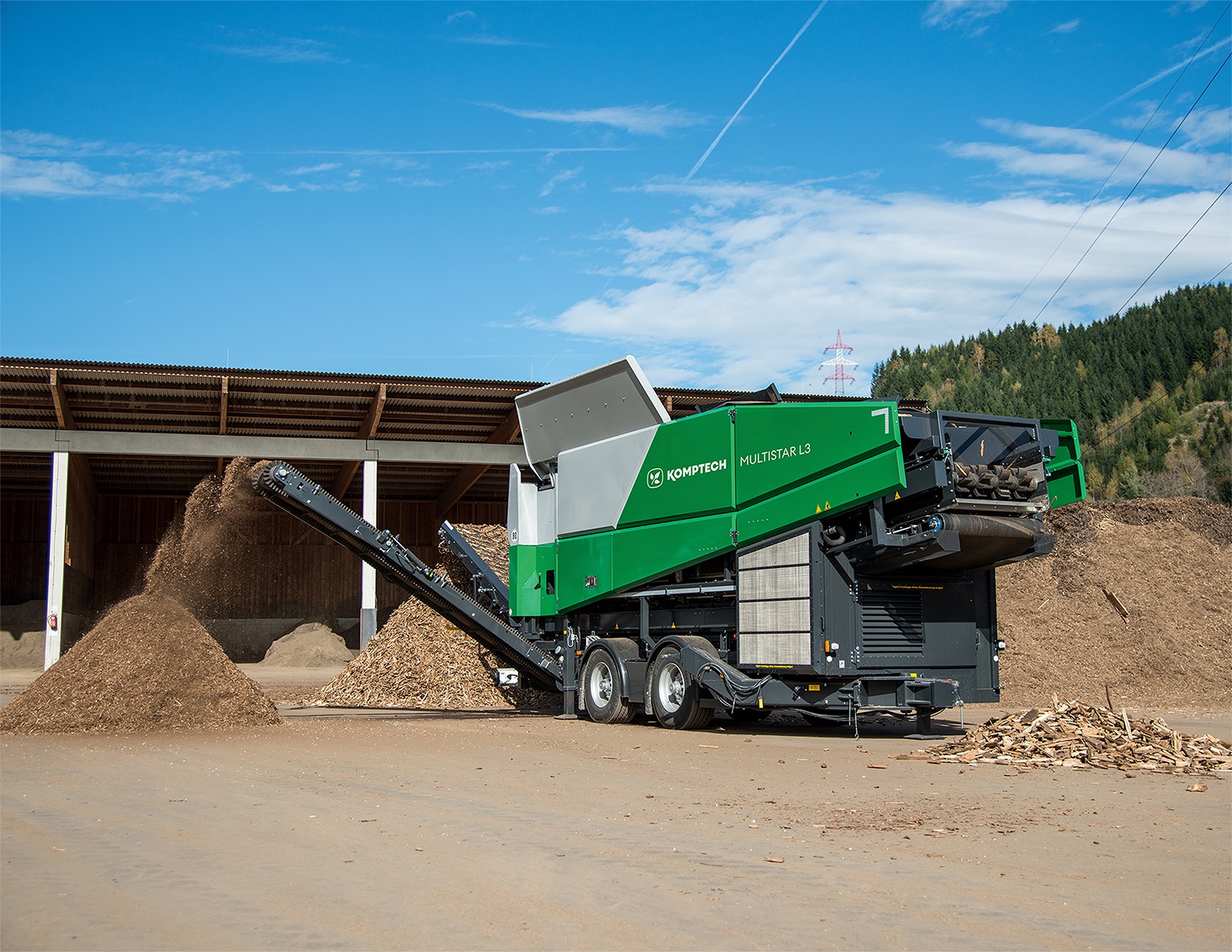 Komptech at IFAT
Hall B6, booth 405/504
VDMA Demonstration Days – Biomass processing technology
VDMA Crushing Zone