The ACS Group designs, manufactures, markets and supports one of the most comprehensive lines of auxiliary products for the plastics processing industry. Formed through a series of acquisitions, the ACS Group maintains an expansive product line, which includes size reduction equipment (granulators and shredders), material conveying equipment, metering and blending devices, heat exchangers (mold temperature controls units and chillers), drying systems, and presses. These products are marketed under such recognizable brand names as AEC, Sterling, Sterlco, Cumberland, Wabash and Carver.
ACS Group offers a comprehensive product mix, which allows our company to be a solution provider, rather than just an equipment vendor, for a process-critical industry. The ACS Group offers technically superior products born from over 80 years of industry experience.
Today, the ACS Group goes to market through over 60 independent manufacturer's representatives, with certain direct sales efforts to select OEMs. With the ACS Customer Service Group, a customer can be confident that any after-sale needs such as parts, technical support, on-site service, training, and in the distant future, re-manufacturing, will be quickly and accurately met. The ACS Customer Service Group is focused on having the right people and products in the right place and right time to ensure optimal production for our customers.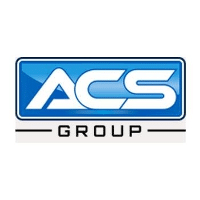 Address:
2900 S. 160th St.
Phone number:
+262 641 8600