For over 30 years ADELMANN Umwelt GmbH has provided environmental engineering services and delivered systems world-wide.
Due to many years of experience and sound knowlegde ADELMANN Umwelt GmbH has proved a competent partner for many clients with challenging tasks. ADELMANN Umwelt GmbH's membership in Systec group maximizes its customers benefits, through the use of the group's wide range of manufacturing and technology resources.
At present ADELMANN Umwelt GmbH has 50 employees with hands-on experience in engineering who understand the special technical requirements of process engineering as applied to recycling technology. They plan, project manage and manufacture individual machines or complete systems based on the customer`s request.
Already over 1.000 briquette presses, as well as 60 recycling installations of waste or refrigeration devices and electronic waste have been constructed, and are successfully operated by our customers. ADELMANN Umwelt GmbH stands for:
Environmentally friendly collection and disposal of refridgerators and electronic waste, complying with all environment rules and regulations.
Production of re-usable material.
The material´s purity exceeds the regulations as required by law.
Robust and maintenance friendly designs.
Reliable service around the clock.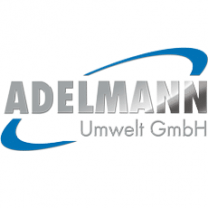 Company name:
ADELMANN Umwelt GmbH
Address:
Johann-Schoener-Str. 73
Phone number:
+49 (0) 9353 / 7903-0