Designing and manufacturing turnkey waste sorting units.
We meet each of your sorting problems and accompany you throughout your project, from definition up to commissioning. We bring global solutions adapted for sorting a diversified range of materials, including:
mixed selective collection waste,
non-hazardous industrial waste (NHIW),
construction and demolition site waste,
raw domestic waste (RDW),
domestic packaging,
paper, cardboard, etc.
Building balistic separators and other equiptment
We develop our own equipment such as BALLISTIC SEPARATORS, rotary sorting tables, belts, conveyors, rotary screens (trommels), etc.
Essential to ensure correct operation of sorting units, this equipment has a direct impact on their productivity and durability.
We therefore decided to design and manufacture robust, high-quality equipment.
This guarantees minimum servicing and maintenance costs.
Design and manufacture of more or less automated turnkey facilities for all types of waste. We provide personalised support and innovating solutions integrating the latest technologies currently available on the market.
Improving excisting facilities
Modifications to existing processes in terms of safety, ergonomy of workstations, mechanisation, automation, productivity, etc.
Our teams are at your service to jointly find the solutions best adapted to your operating constraints.
Sell, integrate unitary equipment
We develop our own "key equipment" such as ballistic separators, cardboard separators, rotary sorting tables, conveyors, belts, rotary screens, supervision software, etc. taking advantage of the extensive feedback from our sorting units.
Via our European network of partners, we can also include sophisticated, high-performance equipment in our sorting units: bag openers, drumfeeder, automatic sorters, eddy currents, disc screens, etc.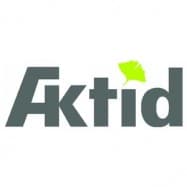 Address:
1029 Avenue de la Motte
Phone number:
+33 4 79 62 97 0