Innovative solutions for recycling
We have been working in the recycling field for over thirty years. Our experience and know-how gained continues to give us great satisfactions placing us as a leader in this field. We are specialized in the manufacturing of primary and secondary shredders and single-shaft shredders for processing a huge quantity of different materials with the purpose to recycle and reduce size and volume.
Our shredders are suitable for processing various kinds of materials and wastes : light metal scrap (ferrous and non-ferrous), MSW (Municipal Solid Waste), industrial and hospital waste, plastic materials (PET, HDPE, film, big-bags in PP and similar, etc), W.E.E.E. (Electronic and electric domestic waste, refrigerators), tires (car and truck), copper waste, plastic and metal tanks, electric and high tension cables, textiles, paper, wood.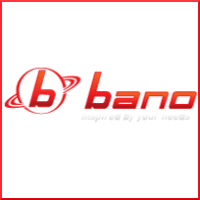 Company name:
BANO RECYCLING
Address:
Via Marcello, 24
Phone number:
+39 049 9200757