CDEnviro was initially established as a division of CDE Global Ltd in 2008 with the intention of bringing the experience gained in the screening and classification of construction materials and other minerals to the waste water treatment industry in the UK and beyond.
In April 2011 the Enviro business unit was established as a limited company, CDEnviro Ltd, to provide a platform for further growth for Enviro projects.
CDEnviro offer a range of products proven to bring significant efficiencies to the waste water treatment industry as a result of their capability to maximise material recovery and minimise waste volumes.
Our expertise and experience covers the processing of a wide range of materials including:
Digester waste
Wet well waste
Gulley waste
Road sweepings
Inlet grit
Storm tank cleaning
SAS tanks
Recycling of reed bed media
Food waste processing
Sludge dewatering
Our client base includes many of the major water utility companies in the UK as well as consultants and contractors to the industry. Further information on the work we have done and the projects we have completed can be found in the downloads area of this web site.
Following the successful introduction of our new products to the waste water treatment industry in the UK, CDEnviro Ltd was established in April 2011.
The company is founded on an ethos of continuous improvement and development of both our technology and our systems.
Throughout our history we have consistently brought new and innovative waste handling and recycling systems to all the industry sectors that we work in. We will continue to develop these systems to ensure the technology we offer enables our customers to maximize efficiencies and minimize costs.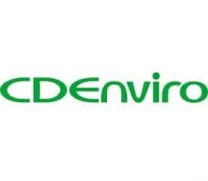 Address:
Ballyreagh Industrial Estate, Cookstown, County Tyrone,
Phone number:
+44 (0)28 8676 7900
Fax number:
+44 (0)28 8676 1414