CoolMist Systems Australia enhance outdoor environments making them more comfortable, functional and appealing. We specialise in high pressure water atomisation, fogging and misting systems and odour neutralising products for Residential, Commercial, Industrial and Municipal clients. Australian owned and operated, CoolMist Systems Australia is a true fogging and misting company. Aligned with European manufacturers who use only the highest quality components in the construction of our products, we bring to our clients a combined industry experience of over 30 years.
Knowledge, Solutions, Experience, Performance and Dedication
Our local expertise partnered with this support network provides our clients with a solid platform of skill, experience and knowledge. This allows us to offer a range of products and solutions that are internationally recognised as being the best in our field for dust management, odour control, outdoor cooling, humidification, pre-cooling AC Condenser units, climate control for personnel and livestock. We take pride in being able to provide you with superior quality equipment and products, design and technical expertise combined with friendly, informative service.
At CoolMist we strive to provide you with the ultimate Dust Control systems, Odour Control products, Outdoor Cooling and Humidification systems that is specific to your needs, for your business, industrial and municipal requirements, or even your own home. We are dedicated to providing environmentally friendly solutions where personal well-being, lifestyle choices and the environment are important. Our products are designed to be cost effective and ECO friendly. We are adept at working with architects, engineers or builders to select the best solution to your application.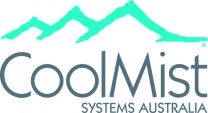 Company name:
Coolmist Systems Australia
Address:
Unit 6/74 Kent Way
Phone number:
+1300 266 564