CRS Complete Recycling Systems are an engineering company delivering Complete Recycling Equipment and C&D Waste Management Solutions to suit any size of Waste Recycling Plant around the globe, since 2009.
CRS NI Ltd have a team of skilled specialists, who design and manufacture both mobile and static recycling machines to meet and exceed the unique requirements of individual Waste Plants. We manufacture everything in-house, from Mobile Picking Stations and Fines Recovery Systems through to Complete Recycling Waste Solutions, followed by on-site installation.
Our machines are constructed with capabilities of delivering full C&D Waste Solutions, ensuring complete extraction and separation of aggregates, delivering complete recyclable and reusable materials.
We are located in Co Tyrone, Northern Ireland, right in the heart of the renowned, world class engineering & innovation hub, that our region is recognised for on a global scale.
We have been delivering and installing globally, since 2009.
Speak to us today with your initial project or plant requirements.
Mobile Tracked Screen
Mobile Picking Station
Static Picking Stations
Complete Recycling Waste Solutions
Fines Recovery Systems
Mobile Fines Screen
Air Separation – Air Master
Air Separation – Air Max
Site Master Mobile Picking Station
Hoppers, Conveyors & Steel Belt Feeders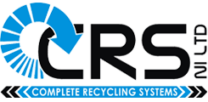 Company name:
CRS NI – Complete Recycling Systems
Phone number:
+44 (0) 28 8076 0496