CRS NI – Complete Recycling Systems
CRS NI Ltd. Design and Manufacture bespoke Material Recycling Facilities (MRF) to suit any size operation, from In Line Trommel Plants to full Co- Mingle Plants as well as Original Plant Extensions and "add-ons".
We manufacture Trommel Fines Processing Plants to separate light from heavy and hardcore materials, in one easy static installation or tracked mobile Trommel fines clean up plants are also available.
We offer free consultation on design, complete with on site analysis and design backed up with full Solid Works detailed drawings of how your Trommel Plant, Trommel Fines Clean up or any other recycling equipment will integrate to your Materials Recycling Facility (MRF).
CRS design and manufacture bespoke Mobile Picking Stations, Static Picking Stations, Air or Density Separators, in ground Steel Conveying Equipment, Belt Feeders, Hoppers and any size conveying equipment.
We also manufacture and supply Electrical Panels for any plant designed and provide full electrical installation for all Recycling Plants.
CRS can provide a "one stop shop" for all your Waste Recycling needs, from Steel Erection of facility to finished "turnkey" operational installation.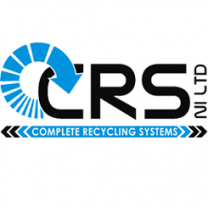 Company name:
CRS NI – Complete Recycling Systems
Phone number:
+44 (0) 28 8076 0496