Eisenmann's Values and Principles
Eisenmann's culture of innovation is generating pioneering technologies that have been redefining the state of the art for six decades. A key goal is to create new solutions that enhance their customer's competitiveness. To this end, they develop plants and equipment that conserves energy, raises efficiency and minimizes carbon emissions.
They are always looking to penetrate new markets and industries. This is underscored by their commitment to renewable energy, to processing technology for new materials and to carbon fiber production.
This approach ensures a bright future for their company and its employees. And they will continue to pursue this highly successful strategy.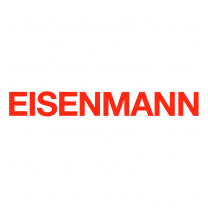 Company name:
Eisenmann Anlagenbau GmbH & Co. KG
Address:
Tübinger Str. 81
Phone number:
+49 7031 78 0