Evac is the world's leading provider of integrated waste, wastewater, and water management systems for the marine, offshore, and building industries. We have successfully carried out over 20,000 marine, 1,500 offshore and 2,000 building projects for customers around the world.
We have employees in Brazil, China, Finland, France, Germany, Korea, Norway, and, USA, as well as representatives in more than 40 countries.
Our in-house product development team continuously develops new systems and refines existing ones, while our technology specialists support customer engineering teams to find the most appropriate solutions for their specific needs.
We offer our customers the combined benefits of a global supply chain and local flexibility. Regardless of where a vessel, offshore installation, or building is located, we can provide expert service, cost-effective sourcing, and efficient delivery of spare parts.
We work closely with relevant authorities and standards bodies, and our systems meet and often exceed the requirements of the relevant global and local environmental regulations. Our operations are ISO 9001:2008 (Quality Management Systems), ISO 14001:2004 (Environmental Management Systems), and OHSAS 18001:2007 (Occupational Health & Safety Management Systems) certified.
We serve customers around the globe in a range of different industries, which brings stability to our operations. Our financial growth reflects the continuing expansion of our product offering. In 2015, our sales turnover grew by 37 percent.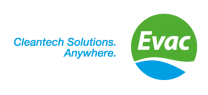 Phone number:
+358 20 763 0200