Originally, the FireRover was developed to create a comprehensive proactive security solution for our Scrap Metal & Recycling Security customers. Countless customers had provide positive feedback with regard to our live monitoring systems and how helpful they were at eliminating the threat of theft and arson, but wished that we could also detect fires. We came up with the concept of FireRover to solve a problem many of our Clients face – undetected fires.  As we unveiled the FireRover, we have found that there a number of Industries including but not limited to Scrap, Recycling, Utilities, Industrials where the FireRover's proactive fire suppression is a key to both safety and protection.
The FireRover is the result of partnerships with the industry's best technologies. It's a portable, self contained, on site unit that utilizes state-of-the-art thermal imaging, Watchdog's award winning 24/7 live video monitoring, and a powerful system to dispense most types of fire suppression foams and liquids for a complete fire prevention and suppression for most Classes of Fires.
With our technology, FireRover is able to detect fires in their infancy, even before they flare. The moment a temperature increase is detected, the FireRover team is alerted. The team analyzes the situation and if a spark or a fire is verified, engages the delivery system – dispensing foam that stunts and extinguishes fires of all calibers, including metal, petroleum, plastic, agriculture, and waste fires.
The Fire Rover portable system includes:
Initial site survey
Installation and life-time maintenance of the portable, self contained unit
24/7 video monitoring- Watchdog Security custom tailored security camera system
FLIR A310F Thermal Camera- pinpoints heat source within 2 degrees accuracy
Powerful Suppression System- dispenses eco-friendly Class A-F firefighting foam at 150 psi- up to 150 ft (outdoors) with 343° rotation
Real time reporting, incident report and video clips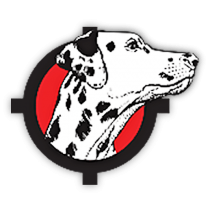 Company name:
FireRover, LLC
Address:
21455 Melrose Ave, Ste 18
Phone number:
(844) 417-6837