Gamma Meccanica S.p.A designs and manufactures lines for the production of insulating materials and for the regeneration of plastics
Established in 1977, it consists today of three divisions, each one focused on a specific sector:
the insulation division designs and produces lines for the production of mineral wools;
the extruded polystyrene division is dedicated to the creation of systems for the production of XPS boards;
the plastic division specializes in lines for the recycling of plastic material.
The constant technological and applicative research by the highly qualified staff, make Gamma Meccanica SpA one of the main players on the international market in the above mentioned field.
Gamma Meccanica designs and manufactures its systems in the plant in Bibbiano (RE – Italy) where the company can directly control both the development and the entire production process ensuring equipment of the highest quality. It is thanks to the trust of its customers that today Gamma Meccanica SpA is one of the leading producers in the industry.
Gamma Meccanica SpA in numbers:
Total area of Bibbiano's factory: 26,000 sq.m.
Covered area: 14,500 sq.m.
Number of employees: > 90
More than 600 customers worldwide
About one million tons per year of insulation material produced with Gamma Meccanica SpA lines
About three thousand tons of plastic materials daily recycled with Gamma Meccanica SpA lines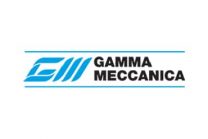 Company name:
Gamma Meccanica S.p.A.
Address:
Via Sacco e Vanzetti, 13
Phone number:
+39 0522 240811