Founded in 1971, the global company that is today Granutech-Saturn systems, is a leader in recycling equipment design, quality and innovation, and based in Dallas, Texas. Its world class product offering includes Saturn® shredders, hammermills, grinders & granulators, powderizers and refiner mills, and MAC® (Mobile Auto Crushers) auto flattening units and high density balers and loggers, which are among the most widely used pieces of equipment of their kind in the world.
Granutech-Saturn Systems is not only the result of inherent engineering and design expertise, but also strategic acquisitions of long established brands (Saturn Shredders, Granutech tire recycling systems equipment and Magnatech Engineering hammermills) in the industrial recycling equipment market. The company produces standard models and highly customized and configurable models through a comprehensive engineering services offering and in-house design, manufacturing and fabrication shop and test area with nearly 200,000 square feet of space.
The company's success in the market place is a result of continuous investment in fabrication, machining, and automation integration capabilities.
Our staff has an average 18 years in the industry and our company has been a leading industrial recycling manufacturer for over 40 yrs.
If company stability, application experience, engineering expertise and innovation, equipment longevity and service after the sale are qualities you look for in a capital equipment supplier, then Granutech-Saturn Systems Corporation is your full-service recycling equipment and systems company.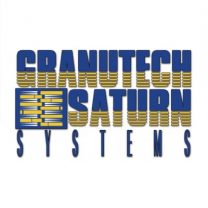 Company name:
Granutech-Saturn Systems
Address:
201 E Shady Grove Rd
Phone number:
877-582-7800