We are at your service – worldwide. Innovations, products and services of HAZEMAG happen all around the world. From the impact crusher to the Sizer, from the dinting loader to the engineering service: our employees are where our customers are.
The close and trusting cooperation with qualified and motivated suppliers is a vital ingredient of the success of HAZEMAG. Our purchasing team works together with competent and reliable partners all over the world who develop and deliver technologically outstanding components, materials and services for us. Vital decision criteria are, for example, quality, service and economy.
THE GROUP
An efficient cluster network providing holistic solutions – driven by individual companies.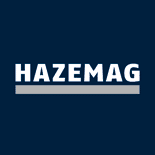 Phone number:
+49 2594 77 0