Hyva Crane designs and manufactures truck-mounted cranes which are used in a wide variety of applications across a range of industry sectors, including construction, oil & gas and logistics. Our new generation cranes are designed to cover all possible applications by offering top performance, ease of use and maintenance and high levels of modularity in models, features and accessories.
Global delivery
Our cranes are available globally and our customers include fleet operators, truck dealers, truck manufacturers and vehicle body builders.
Manufacturing plant
At our manufacturing plant in Italy, our technical, purchasing, production and quality teams are all working closely together to design and build our extensive cranes range. And, we have a dedicated team dealing with spare parts ordering and shipment.
Leading global provider
Hyva Crane is part of Hyva Group, a leading global provider of innovative and highly efficient transport solutions for the commercial vehicle and environmental service industries. The company is committed to the development, production, marketing and distribution of components used in hydraulic loading and unloading systems on trucks and trailers.
In addition to Cranes, our product portfolio includes:
Tipping Solutions (cylinders and tipping gear)
Container Handling (hook- and skiploaders)
Waste Handling (transfer stations, compactors and refuse collection bodies)
Floors (horizontal unloading/loading floors).
Our products are used worldwide across a range of sectors including transport, construction, mining, materials handling and environmental services.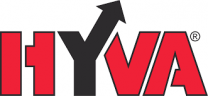 Address:
Antonie van Leeuwenhoekweg 37
City:
Alphen aan den Rijn
Phone number:
+31 0 172 42 35 55