Idromec spa was founded in 1969 by Luigi and Olivo Tabarelli as an extension of the Tabarelli spa firm's business to handle design and construction of balers for scrap iron processing.
In the early stages the production consisted in buried balers, which were built in-house in all their parts, machined, tested and shipped ready for final installation.
In July 1975 the first shaped box baler was built and subsequently patented. This innovative system is still today acknowledged to be the best system of material compaction, combining a large volume of loaded scrap with a 2-moves simple and effective compression.In the same year shaped box was fitted with the first 350-tonne shearing head.
In this way the same machine could be used to pack or shear the material, at the operator's discretion. The guillotine shearing head was also made with an innovative system: a strong lower body on which the guillotine-shearing cylinder unit was inserted.In parallel with structural development, plant engineering was also tackled, using more and more advanced components (variable displacement pumps, control valves blocks, built to specification) and afterwards with the PLC in place of the traditional electric controls.
Vision
The realiability of the machines led over time to an expansion of models' production, mainly but not only, with a shaped box as a base, where skills and needs have always been managed and strengthened: models with "splitting" shears, with a side thrust box, fitted on a trailer, dual compression balers, balers for solid urban waste, machines with special outfits.
Mission
Greater production efficiency and renowned quality have made it possible to expand the market for our machines, that for over 30 years have been exported over the world, expecially to the North-American market. Over the years and in all our products we have always tried to achieve the best in terms of performance, assistance and spare parts and these are, still today, our main goals.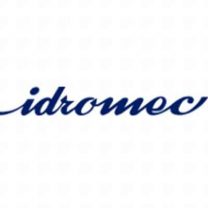 Company name:
Idromec Spa
Phone number:
+39 045 7930179