IMRO Maschinenbau is a principal manufacturer of equipment and recycling plants in the recycling industry. IMRO's recycling products and plants are in operation both domestically and internationally. We are a recycling innovator, setting recycling trends by integrating our visionary and sustainable concepts into each design and process.
We are capable of delivering customised recycling equipment and facilities based on the most individual and customer- specific applications. Our engineering services include project feasibility studies, comprehensive planning and scheduling and construction.
Our long-standing experience in the development, production and sales of recycling equipment and plants is founded on sound technical knowledge. Above all, we specialise in designing interfaces between IMRO RecycleCraft equipment and other recycling equipment and plants.
Our flexibility supports our endeavour in exceding the customers' most diverse needs and high expectations. IMRO provides optimised efficiency and price performance in all tailor-made RecycleCraft products.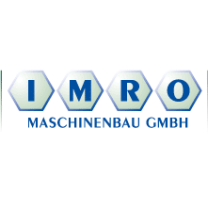 Company name:
IMRO Maschinenbau GmbH
Address:
Landwehrstrasse 2
Phone number:
+49 (0) 9848/97970 (GMT+1)