Manufacturer of skidweigh products, forklift onboard weighing scales and overload safety systems.
About Integrated Visual Data Technology
For over 30 years IVDT Inc. has designed and manufactured industry leading on board management information systems for material handling vehicles. The SkidWeigh Technology is the continuation development of the industry first fully automatic material handling vehicle operational data monitoring system based on the world wide Patented Technology "Load Handling Vehicle Monitoring System". IVDT's innovative modular design allows system users to experience flexible and comprehensive solutions enhancing material handling efficiency, productivity and operator safety of the single vehicle or any fleet size regardless of the number of vehicles in the operation. With over 200 software algorithms and hardware configurations in stock for immediate delivery IVDT Inc. provides customized solutions tailored to the end user specific requirement.
Lift truck dealer pricing includes shipping to your location, worldwide by UPS courier.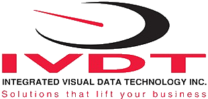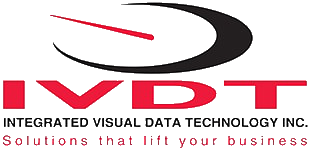 Company name:
Integrated Visual Data Technology Inc.
Address:
3439 Whilabout Terrace