Jordan Reduction Solutions, leads the way as one of the oldest established manufacturers of industrial shredders, grinders and granulators in the US.
With over 160 years of continuous service, we have supplied quality size reduction equipment to various facilities processing plastic, rubber, paper, metals, composites and other diverse materials.
Jordan Reduction Solutions is proud to continue a legacy of quality, durability and performance that has made our industrial shredders, grinders, and granulators second to none.
Our complete line of size reduction equipment and recycling equipment are designed to process plastics, vinyl, rubber, PVC, carpet, tires, wood, textiles, and many other materials. As the OEM successors to Mitts and Merrill, we are dedicated to continued excellence in industrial shredding solutions.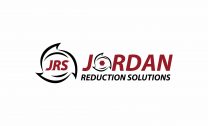 Company name:
Jordan Reduction Solutions
Phone number:
205-849-0178