Since 1973, KEITH Mfg. Co. has produced the WALKING FLOOR® brand of horizontal unloading and conveying systems. Systems are used in a variety of industries to handle bulk materials, including waste and recyclables.
The WALKING FLOOR® system is made of a series of floor slats, which are powered by a hydraulic drive. As the floor cycles through its phases, material is conveyed or unloaded.
KEITH WALKING FLOOR Systems – Material Handling Technology & Expertise
KEITH® provides pallet and bulk material handling solutions through its WALKING FLOOR® conveyor. The unique horizontal unloading/loading system handles nearly any bulk material or palletized cargo. Both mobile WALKING FLOOR trailers and stationary WALKING FLOOR bins are used throughout the refuse & recycling, agriculture, energy generation and wood products industries.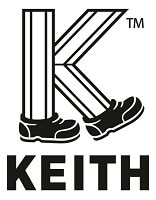 Company name:
KEITH Mfg. Co.
Address:
401 N.W. Adler St.