Kyoto Technology Italia is composed of technicians from the hydraulic sector in which worked for about thirty years designing and producing cylinders and hydraulic equipment.
The Kyoto Technology Italia , gained extensive experience especially in the field of recycling ecological machines, having always produced for the main manufacturers in this sector , today work in the production of machines for the processing of ferrous and non -ferrous metals through automatic cycles of pressing , cutting and shredding .
Our machines are absolutely innovative and characterized by ease of use, low maintenance together with high production capacity .
Kyoto Technology Italia is equipped with the latest technologies, and a strong team, using their know-how and years of experience to get the most advanced solutions that meet all customeres expectations.
Besides an optimal production quality, the company guarantees reliability, competent advice and assistance. Specialized employees and qualified engineers always strive to meet the needs and problems of their customers quickly and flexibly, ensuring technical assistance in each country and an after-sales service of spare parts. The customer orientation and a qualified service are the basis of our corporate philosophy.
Our machines are intended for ecological treatment and recycling of scrap iron using technologies of compression and shearing of the scrap metal. Today's tank's to availability of materials with high mechanical properties, we produce presses, shears presses, inclined shears and shredders lighter and easier to handle, without losing the characteristics of quality, reliability and safety.
The presses are characterized by the large load volume, they are detachable, and that can be handled easily, and because all the surfaces in contact with the scrap are made of resistant steel high strength. They are normally used for the compression of cars, rods in iron, or ferrous mixed collection. The end product  is excellently formed and is therefore easily transportable.
The shear presses have all the functions of the presses and can also cut namely reducing into pieces of variable length, the end product from the pressing. The advantage is obvious as the material thus obtained is accepted by the client at a higher price. The shearing is also useful in case of demolition and when there is the need to cut long metal bars or there is a presence of mixed scrap, very bulky, or heavy.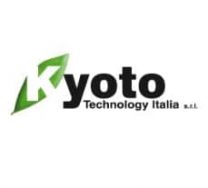 Company name:
Kyoto Technology Italia
Address:
Via Stradella 18
Phone number:
+39 348 9006932