MG Recycling is specialized in the design and construction of plant for the grinding of aluminum, copper and other different scrap materials.
MG Recycling machines are entirely manufactured in Italy, and it has a wide range of shredders, granulators and pulverizers, which are state-of-the-art machines for the grinding and the recovery of copper wire, ensuring a processed product that is 99% pure, with production cycles of 8 continuous hours and an impeccable service providing customized design, customer support and maintenance.
TECHNOLOGICALLY ADVANCED SYSTEMS AND SOLUTIONS
The patents registered by MG Recycling demonstrate the innovative nature of its machines, which ensure highly efficient recovery processes thanks to advanced technology solutions.
AIR SEPARATION
The air separation system was developed by MG Recycling and it is aimed at the separation of copper from plastic or other materials with different specific weight. This system ensures the purity of copper and other recovered materials.
PATENTED ZIG-ZAG TURBO SYSTEM
The Zig-Zag Turbo system, which has patents filed by MG Recycling, automatically enables perfect separation of rigid copper from capillary copper. The system therefore enables to load a machine with different types of wires, automatically separating them and subsequently sorting the waste materials through two different slides.
TURBO PULVERIZER
The Turbo Pulverizer is a cell granulator that uses the technology of dry grinding through the flow of material between blades and armored plates. The material is pulverized, which gives the advantage of better separation thus increased production.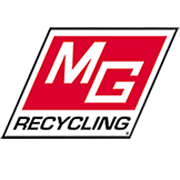 Company name:
MG RECYCLING
Address:
VIA E. ROSSARO 7
Phone number:
+39 0532897664
Fax number:
+39 0532891270