Located in Meare, near Glastonbury in Somerset, MIDDLETON Engineering was formed in 1975 by the Proprietors, Ashley and Joan Middleton.
Initially, the Company specialised in the design and production of equipment for the horticultural peat processing industry, a high proportion of which was centred in and around the Glastonbury area.
A reputation for quality of work, excellent service and design innovation quickly established Middleton Engineering as a major supplying force within the industry, both nationally and worldwide.
By the early eighties, Middleton Engineering had taken its expertise into the waste processing industry. A range of paper baling presses had been developed and were finding wide acceptance within the waste paper and packaging industries. Again, quality of service and workmanship, coupled with a problem solving design approach quickly established the Middleton Engineering as a significant supplier in this field.
Further expansion into the recycling market occurred in 1988 with the acquisition of the baling press interest of Scapa Engineering, one of the longest established British manufacturers of press and baling products.
Today, Middleton Engineering is a major force supplying the waste recycling industry. Additionally, the company offers a sub contract supply facility in the production of hydraulic cylinders and rams to special order and design.
With a total Company culture which dictates that customer's needs are paramount, Middleton Engineering will continue to enhance its reputation as problem solving, customer and service orientated specialist engineers.
Nobody knows more about industrial balers than we do, so give us a call today on 01458 860264 and one of our team will take you through your options.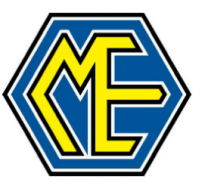 Company name:
Middleton Engineering Limited
Phone number:
+0 1458 860 264