Welcome to Nedland Industries, a family-owned manufacturing business with a successful 60-year history in the waste handling and recycling equipment industry.
We take great pride in delivering you the highest quality design and construction around, with a range of products that include:
A complete line of UL and ETL listed stationary and self-contained compactors (our self-contained compactors are the only ones on the market that don't leak)
Open top roll-offs, as well as front and rear load containers
Poly Dura Kans, the industry's first plastic containers
EZrolloff trailer and truck hoist systems
We also help you reduce your environmental impact with synthetic biodegradable hydraulic oil and solar-powered compactors.
What's more, you can count on us for the best warranties in the industry and outstanding customer service—before and after the sale.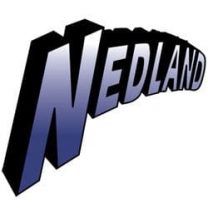 Company name:
Nedland Industries, Inc.
Address:
315 Railroad Street
Phone number:
+1 800 447 4925