Formed in 2007, OSIL is a truly independent service provider specialising in air and odour pollution control. We deliver cost-effective solutions for some of the world's leading brands in the Water, Waste & Recycling, Food & Beverage and Process industries who are seeking to minimise their impact on the environment and be fully compliant within the regulatory framework.
With over 100 years of combined expertise in this fast-moving field, OSIL's team of process and chemical engineers have an unrivalled knowledge base and also the experience to provide the most appropriate solutions to the specific challenges faced by our customers.
Our outstanding links with academia also enable us to be at the forefront of innovation, particularly in terms of microbiological odour pollution control and air pollution monitoring.
Reducing odour, abating VOC's, recovering solvent and removing acid gas are typical of the systems we offer. We embrace the initial definition of your problem, the current legislative targets you need to reach to be legally compliant, pilot trials, turnkey design and build projects to find the best solution for you.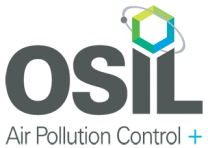 Company name:
Odour Services International Ltd
Address:
Unit 14 Morston Court Kingswood Lakeside
Phone number:
+ 07538 836780