Orenda Pulverizers is a leading manufacturer of pulverizing solutions for the plastic and recycling industry. Our promise of delivering cost-effective solutions, outstanding customer service and exceptional quality extends beyond the moment of purchase. We work hard to assure long-standing and trustworthy relationships with our clients.
Experts in size reduction, our pulverizers range in size and output to deliver finer, higher-quality powders from recycled polymers including pipe, window profile siding, etc. Good quality powder from Post-Consumer recycled material is sought after. It can be used in the making of other parts and as a result, kept out of our landfills keeping our planet greener. 
With a fully qualified team of designers, engineers and technicians, our strength lies in our track record of innovative thinking and customer care. As a result, the Orenda name has become synonymous with time-honored ethics, machine excellence and non-conforming rationale.
Orenda … the obvious choice!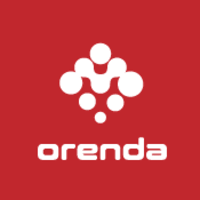 Company name:
Orenda Pulverizers
Address:
165 STEELCASE RD E
Phone number:
09055138043