Packline are the solution providers, striving for customer satisfaction. We support and back up our network of distributors to make sure their clients get the best service possible.
At Packline we offer an extensive range of packaging products for many different industries, covering Strapping Tools for all types of Strapping, Strapping Dispensers, Strapping Machinery, Pallet Wrapping Machinery and Heat-Sealing Equipment. We also stock a growing range of accessories and consumables to complement our range.
We also have a great range of PP strapping, PET strapping, Woven strapping and Composite strapping!
We are a progressive company that continues to invest in global sourcing of innovative and quality products, helping our distributors and their customers reduce costs and improve productivity, pack security, workplace safety and care for the environment.
As part of our commitment to world-class customer service, any stock orders placed before 2 PM will be dispatched the same day!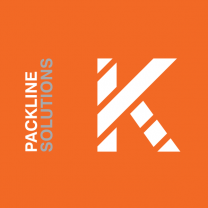 Company name:
Packline Solutions
Company division:
Head Quaters
Address:
14 Martin Street
Phone number:
613 8001 9000
Fax number:
613 5472 5000