Since 1994, Recycling Equipment Inc has been an industry leader, providing our customers with cutting edge technology to meet their waste and recycling challenges.
REI offers safe, cost effective equipment, financing, installation and service. We also provide turn-key solutions that turn your commercial waste into revenue.
REI is proud to offer products that are manufactured with awareness of economic, social and environmental impact. As we introduce new products we go to great lengths to produce equipment that can make a measurable difference in safety, our environment and energy consumption while continuing to offer superior performance and durability.
We are located in an industrial park in Newton, NC on 5.2 acres in a 52,000 square foot well maintained high ceiling plant.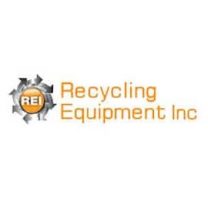 Company name:
Recycling Equipment Inc
Address:
2052 Industrial Drive
Phone number:
1-888-REI-3783 (734)