The investment in our facilities is a safe business!
For 25 years, REMA Anlagenbau have successfully designed practical and profitable recycling facilities with our customers that will continue to keep the environment clean in the future.
After the restructuring of the company in 1998, we have specialized primarily in the field of waste management.
Here we focus in particular on the design, production and installation of sorting- and treatment plants of various types of waste.
Our engineers design your individual plant solution with the highest level of expertise.
These plans are then implemented by our experienced craftsmen and technicians.
By permanent observation of the current market, we recognize additional development opportunities, so that your investment achieves the maximum return.
We very much look forward to a personal conversation with you.
Your REMA-Team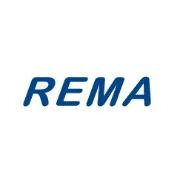 Company name:
REMA Anlagenbau GmbH
Address:
Rudolf-Diesel-Weg 26
Phone number:
+49 (0)45 42 / 82 91-0