Remcon's specialty is heavy duty, custom-designed conveyors and related equipment for the rough conditions and abuse typical of recycling plants and other facilities. In addition to applying over 30 years of design experience to the unique problems of the recycling industry, we have also designed and built specialized conveyors and equipment for other industries.
We manufacture single conveyors and other machines, as well as complete turnkey systems.
We have installed our conveyor systems throughout the U.S. and abroad.
Remcon supplies conveyor systems for specialized equipment made by other manufacturers, such as computerized sorting systems. We work closely with their engineers to design the most effective means of handling materials for their systems.
We are often asked to find solutions to conveying problems where standard machinery is too light-duty or not effective.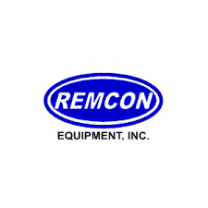 Company name:
Remcon Equipment, Inc.
Address:
2207 S. Lawson St.
Phone number:
509-244-9439
Fax number:
Fax: 509-244-9351