Robinson Structures are a modern, family-owned, customer-focused construction company specialising in projects involving structural steelwork, built upon three generations of the Robinson family.
We are passionate about what we do, not only in the practical and technical processes that we employ, but about the benefits that our projects can deliver for our clients and society as a whole. We put our clients first, and aim to add real value to their organisations by the way we approach our projects. Our personal and professional style of management seeks to get close to our clients, to understand what they need, to deliver the best project possible.
The Robinson family and their highly skilled colleagues have been producing and building steel frames since the 1950s when Sidney Robinson, the father of current Managing Director Steve Robinson, began refurbishing and extending existing agricultural buildings. From these humble beginnings the Robinson family name has grown into one of the most recognised in the industry.
Robinson Structures operate across numerous sectors including recycling, agriculture, healthcare, education, transport, offices, etc. We offer a number of services to our clients including structural steelwork, cladding, groundworks, walling, refurbishment, electrical services and are fully conversant with a range of contractual arrangements (such as JCT and NEC3) and procurement routes (such as design & build, traditional and PFI/PPP).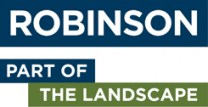 Company name:
Robinson Structures Ltd.
Address:
Eagle Park Alfreton Road
Phone number:
+44 (0) 1332 574711