The company Kormann Rockster Recycler GmbH specializes in the design and production of mobile crushing and screening systems for profitable recycling of asphalt, concrete
and demolition rubble as well as natural stone.
The "Rockster Team" consists exclusively of long-time market insiders, each bringing years of experience into perfecting the Rockster design concept, as well as being personally available to share their expertise with customers.
Background
Construction and demolition recycling and material processing are already major profit factors for many companies in the construction market.
The reclamation of construction debris and the processing of virgin stone are a guaranteed step towards success for the modern contractor.
Fourfold advantage of professional mobile C&D recycling and processing:
no deponie fees
no transport costs thanks to on-the-site processing
no additional costs incurred for costly virgin material
increased profit through resale
P

hilosophy
"Maximum customer orientation for shared success"
Our success depends on the success of our customers. The success of our customers is in turn ensured by
maximum reliability due to top product quality
maximum performance due to innovative design concepts
economical operations due to technical advances
prompt service and competent consultation
long-term cooperation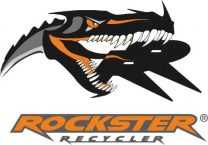 Company name:
Rockster Recycler GmbH
Address:
Wirtschaftszeile West 2
Phone number:
+43(7223)81000